It is not difficult to design a recession-proof business, but it is a different matter to start one that will endure and not lose revenue. Finding an additional source of income is advantageous during a recession. It can help you stay afloat during difficult times and provide you with a way to make ends meet as you adjust. However, not every business will succeed. You may fail in your effort if you do not conduct adequate study and planning.
If you want to start one, don't let the disadvantages deter you from pursuing your aspirations; instead, thoroughly investigate your options to determine which concepts will endure the test of time and fickle customers. Here are a few business ideas you might want to consider, in no particular order:
Groceries
Grocery shopping is an essential component of our day-to-day life; grocery stores will always have customers because everyone has to eat. Groceries with less time and budget constraints are always the ones that people patronize.
Vending Machine Business
Vending machine firms are less affected by economic downturns since vending machines are convenient and sell things at a reasonable cost. Furthermore, set up prices can be low, allowing you to create cash flow rapidly.
Candy Business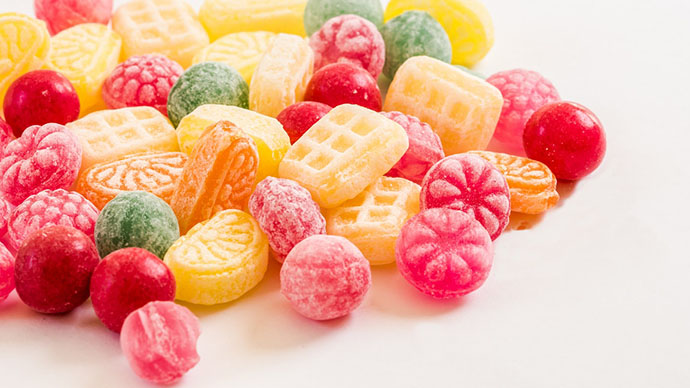 Although some may consider comfort foods an indulgence, their low cost for the momentary pleasure they bring keeps their appeal high even during recession times.
Home Repair and Maintenance Services
To keep all companies and residences running, general labor and other home repair services are required. Because anything can be destroyed at any time, people will constantly need repair services.
Financial and Accounting Services
Many entrepreneurs and businesses benefit from accounting and tax services during these unpredictable economic times. They require the assistance of financial counselors to feel secure and assured. You'll be a vital part of helping businesses improve efficiency while cutting expenses to survive a recession as a bookkeeper, accountant, tax preparer, or claim adjuster.
Restaurant Business
People have less money during a recession, but they also work longer hours, which means they have less time to prepare their meals. People still opt to dine out despite their low budget because it is convenient for them.
Healthcare Services
Because of rising demand and the ongoing improvement of medicine, the healthcare industry grows even during recessions. People value their health and prioritize it even during a downturn; thus, there will always be a demand for certain healthcare services. People will continue to pay for the privilege of living a pain-free, healthy life.
Entertainment Industry
People need some distractions and divert their minds to focus on something interesting during difficult economic times. In these challenging times, entertainment ideas such as movie theaters pull individuals into the worlds that they give.
Event Management Industry
The business continues to exist regardless of the state of the economy. As a result, event management abilities are essential for the firm to gain the necessary exposure and develop a positive image of the company as a whole and any specific brand.
Childcare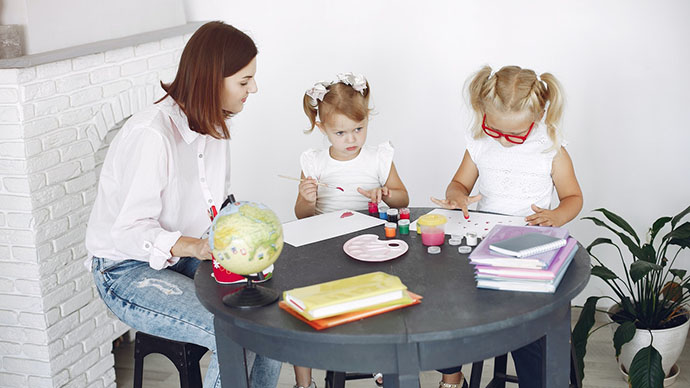 During a recession, people work longer hours and have more challenging days. Having a childcare business allows families with children to continue to earn money even when things are tough.
Delivery Services
People are always looking for the quickest and most convenient ways to accomplish their goals. For the customer's convenience, courier services allow for fast deliveries. These services make no concessions in terms of how they handle packages or how they track these items.
Cleaning Services
Cleaning services are essential for making the workplace more efficient, attractive, and comfortable. Employees will be motivated and engaged in a clean workplace, which will promote a healthy working environment. This industry's adaptability makes it appealing to a broad spectrum of people with various objectives.
Freelancing
The option to control your workload is one of the advantages of freelancing. You have the freedom to work as much or as little as you choose, and you can select tasks that are important to you. Without the distractions of a full-time job, you may focus on the task you enjoy as a freelancer.
Specialty Food Services
Despite economic problems, people who have to abide by a portion of particular food or diet cannot easily forgo them without destroying their health. Specialty foods are often more expensive, and they do so because they believe those to have distinct advantages over non-specialty meals.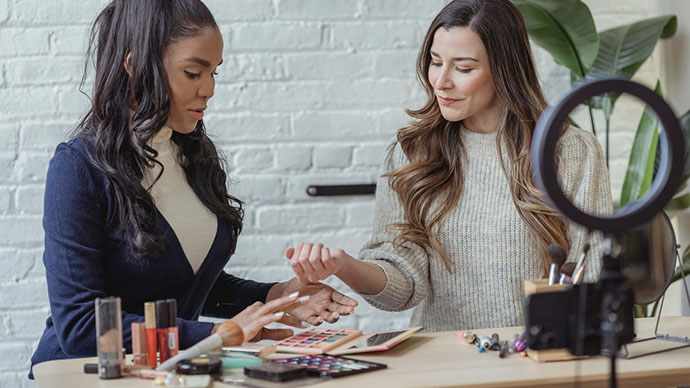 Online Reselling Business
To sell products online, you don't need a fresh and new product idea. An online reselling business is an excellent method to get started selling online without starting from scratch. This business strategy simplifies the process of finding and purchasing things for the typical consumer. Resellers frequently add value to the customer experience, and reselling is a feasible business opportunity for persons who enjoy and are successful at marketing.
Discount Retail
Thrift stores are quickly becoming fashionable, specialized, and in great demand, indicating their popularity. You might have a company on your hands if you have a knack for thrifting and know which goods are worth resale. Thrifting for profit is simple, enjoyable, and lucrative.
Beauty Business
Regardless of the state of the economy, women and men still want to look their best when out socially or at work. From cosmetics to body care, beauty services cover the entire range of beauty. They do not stop using it because of the recession, and they continue to pay for it even now to maintain their excellent looks.
Funeral Services
Death is a natural occurrence that can strike at any point in a person's life. Every day, thousands of people die all across the world. Deathcare services are always in demand, regardless of what is going on in a person's life at the time.
Alcohol Business
In both good and bad times, booze sells. When circumstances are challenging, sales increase. If something is a habit for a consumer, they do not stop regardless of economic circumstances.
Skilled Labor Business
Skilled workers are a valuable asset to any company since they play an essential part in building its reputation and long-term success. Experienced personnel understand their role and are devoted to your operations, aiming to deliver an exceptional customer experience to ensure that all work is completed with care and attention to detail.
Auto Repair Services
During a recession, cars are essential for wage earners because they allow them to travel between locations without incurring the financial and physical costs of commuting. Buying a new car is the last thing people want to do during a recession when their incomes are low. People are making plans to keep their automobiles longer and keep them in good shape, driving up demand for auto repair services.
Laundry Services
Clean clothes are a necessity, so your laundry service can count on a steady stream of customers regardless of the season or the state of the economy. There will always be a demand. It isn't a fad type of business because having clean clothes is a basic need for individuals.