Pandemic or not, some of us would prefer not to leave the comfort of our own homes to work. After all, it will be less stressful without traveling and getting stuck in traffic or a crowd. Plus, we can save money from touring and get to spend time with loved ones. Ever since the pandemic forced people into their homes, people have been scouring the internet for viable stay-at-home business ideas.
This kind of lifestyle is ideal for those who want to be their boss and handle their own time. If these appeal to you, then continue reading to know 50 stay-at-home business ideas that you can try. All you need is dedication, good time management, a communication gadget, and a good internet connection.
Here Are 50 Stay At Home Business Ideas To Get You Going!
1. Online Agency Business Model
An online agency business model has a whole team connected to or from the agency he is affiliated with, and this team works together to solve their client's problem. Usually, the collaboration is held in online platforms where virtual teams can easily connect as it is done online.
2. Course Development
If you are knowledgeable about a specific field and have a flair for teaching, then try your hand at course development. For a fee, of course. With just your knowledge and your laptop, you can create an online system that clients can avail themselves of you if they are interested in the period you're developing.
3. Affiliate Marketing
One of the most prominent and successful online businesses out there, internet affiliate marketing requires you to reach out to many people to promote products and services. When using this method, you need to be dedicated to building a following.
Be patient since it may take a while to gain followers and see increased revenue start coming in. Nonetheless, this is one of the best stay-at-home business ideas, and you should consider it.
4. YouTube Channel
Blogging and vlogging are some of the most successful things to do to earn money through the Internet. Give this one a go if you are comfortable showing your daily life or talents to thousands of people on the Internet and have lots of crazy, eye-catching ideas that can make any vlog interesting. If you want to stay behind the camera, vlogging options don't require you to show your face, such as product reviews.
5. Web Design Services
Web designing takes a lot of time, creativity, and proper education to do. It requires you to create a website and design it according to your client's wishes and plan to use it. Unless you have experience or certificates, it's better to direct your clients to companies or a contact you know who can do this for them.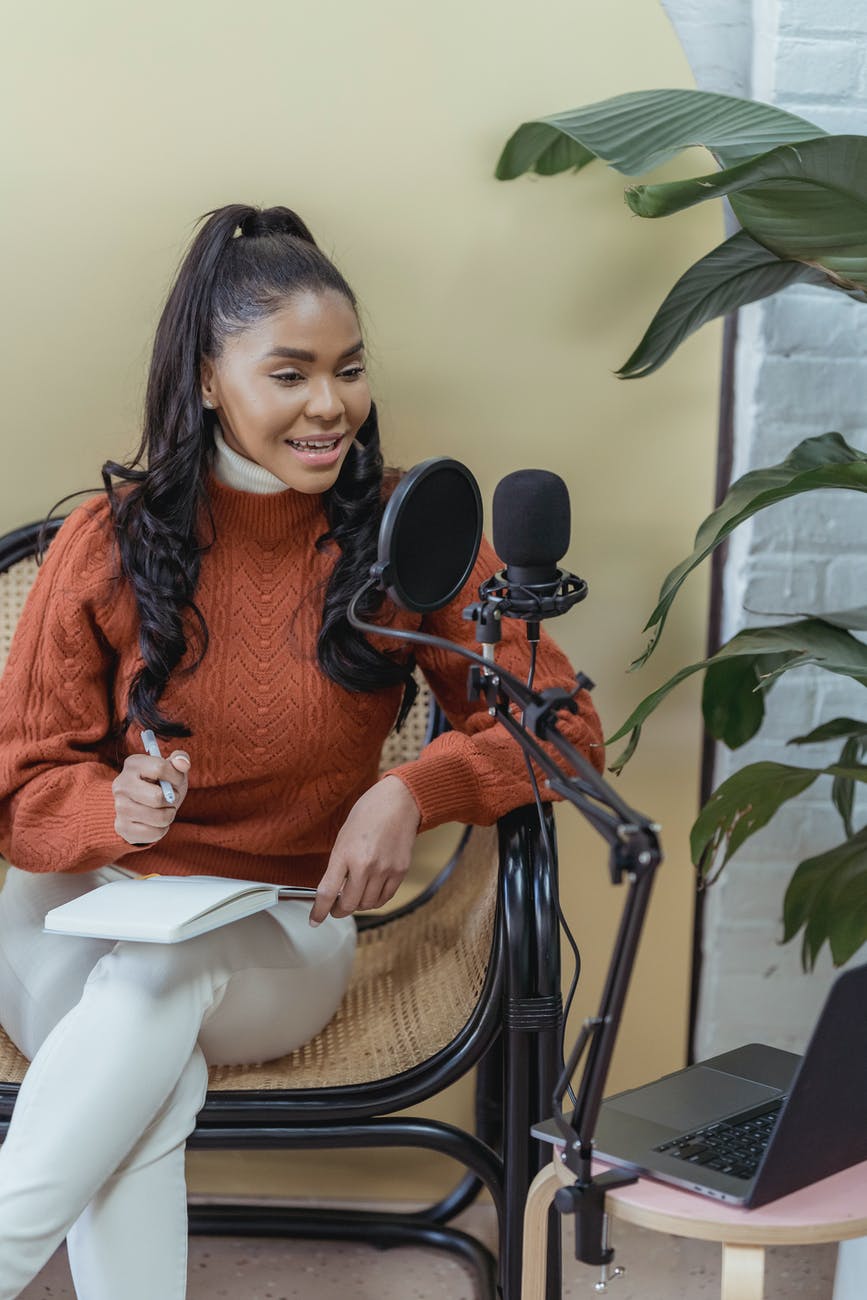 6. Podcast Creator
Do you have any ideas or thoughts you want to share with the world, have a friendly voice, and have some recording equipment? Then maybe this stay-at-home business idea is for you. Create multiple episodes of talking about things you want to share or a lesson that other people might find interesting.
7. Copywriting
If you have a good grasp of the English language and grammar, being a copywriter is a good fit. You have to start with low-paying jobs first, but as you gain more experience, then higher-paying jobs will be open to you. Not sure if you have what it takes? Check out this book before you decide against it.
8. Proofreading
Similar to copywriting, this one requires a keen eye to catch even the most minor errors, such as typos and lack of consistency, in a written document before it got published.
9. Translation Services
If you are multilingual and have enough proficiency in your secondary (or other, if you know many) languages at the business level, whether in written or spoken capacity, you can use this talent of yours to good use by offering translation services.
10. Content Writing
Can you write a lot during the day? Do you have a background in journalism? Or have a knack for writing compelling content that gets your readers to keep reading? Share your talent in writing online by being a content writer. Like copywriting, you'll have to start with small projects first to build your portfolio.
11. Professional Blogging
Blogging is one stay-at-home business idea that you can start right away. It is straightforward to do if you have writing skills, opinions, or experiences to share with the world. You can even showcase your photography skills so your blog can be visually more appealing to your readers.
12. Data Entry
Does being organized, having excellent time management skills, multi-task, and being detail-oriented are just a few of your qualities? Try data entry then; it is one of the most in-demand stay at home business ideas today.
13. Editing
Editing requires a meticulous eye for details, technical knowledge, and the capability to use editing software or applications. Editing has a wide range of coverage you can offer services to, such as bloggers and online newspapers or magazines, or to edit photos, content, and videos to those who need it.
14. E- Book Author
Another stay-at-home business idea is putting your imagination and creativity into writing your very own book! Yes, the plot, the characters, the world ̶ it will all come from you. You can either publish your story on online websites or post it as an e-book. If writing is not your thing, you can still create a business out of e-books by turning your client's content by publishing them as an e-book instead.
15. Medical Transcriptionist
At first, this may not seem like one of the best stay-at-home business ideas. But, with the surge of pandemic cases, the demand for medical transcription services has increased a lot. But even once the pandemic ends, you can still do this as the demand for this service never actually ceases. All you need is to transcribe medical reports from healthcare professionals, make an analysis of the information and then submit it back to your client for approval. Medical knowledge may undoubtedly help you in this job, but it is not required.
16. Grant Writing
Similar to content writing, grant writing requires you to write about certain content. The difference is that grant writing requires you to write actual business proposals about a project that a company wants to propose or get approval for.
17. Online Tutor
Whether it is in academics, arts, or life skills such as cooking, if you are adept in any of these things, you can offer to teach to those who want to learn it online. You can conduct your lessons on online meeting platforms, and your students can pay on an hourly or per course rate.
18. English or ESL Teacher
A lot of non-native English speakers seek out someone who can teach them the English language online. Today, there are many ESL Companies you can apply to, so you won't have trouble seeking out students independently.
19. Music Teacher
Maybe you took music lessons before, or you are self-taught, and you play music for your enjoyment; nevertheless, if you possess the talent and passion for both music and teaching, then try being an online music teacher. You can charge an hourly rate for this.
20. Fitness Instructor
Usually, it would be best if you had some certifications to be a fitness instructor. If you do have a certificate, then give this a go. It's still like when you're working with someone in the gym about their health and fitness plan, only this time you are conducting your sessions online.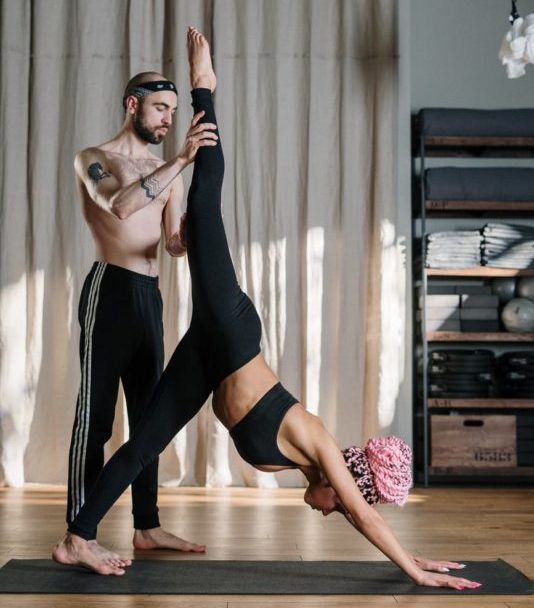 21. Yoga Instructor
Just like being a fitness instructor, this one may also require you to have some certifications to prove that you are qualified to be an instructor. Getting your certificate may take some time, but the pay will be worth it once you begin your class as an instructor. You can do live sessions or set up a site with recorded sessions. Then charge a recurring membership fee. Check out the second of my stay-at-home business ideas above, which goes over the Course Development model.
22. Product Tester or Reviewer
One marketing strategy of the companies nowadays is letting people test out their products and make a vlog or a blog of their feedback. Not only does it help the company gain reviews, but it also helps them advertise their product. You earn money through this if the company pays you to be their tester and to the views of your product review output.
23. Telemarketing or Call-Center Representative
You can be a call center agent from the comforts of your own home as long as you have the necessary equipment and eloquence in talking to other people over the phone. Typically, these jobs are office-based, but today, some companies hire work from- home agents.
24. Florist
The best way to earn money is when you make money from a hobby. Gardening and selling your plants online are prime examples. You can make money through this hobby by arranging flowers into a beautiful bouquet or even just selling a beautiful flower sprout in a pot.
25. Online Shop
Many people now prefer online shopping to find what they need and have it delivered to their homes. Search about trends in the market and see which products are always in demand and will most likely give you profit and capital in the long run.
26. Food- Related Business
If you love to cook and are very good at it, why don't you try stay-at-home business ideas such as selling snacks and pasties online, offering catering services to small gatherings, and making party food bundles?
27. Hair and Make- Up Services
Another way to showcase your creativity and artistic talent is by doing hair and make-up for yourself or other people. If this is where your creative talent lies, make a page and offer your services online where clients can book you. Make sure your page contains sample works.
28. Cosmetics
One of the perks of online shops is when a product is out of stock in physical stores, it may be found online. This is primarily the case with cosmetics. If you have connections to someone who sells or knows where to get cosmetic products, grab that chance to open your online cosmetic shops.
29. Sewing and Clothing Alteration
Having an online page as a seamstress is actually helpful for your business. Your clients can either have their clothes that need your services be delivered to you or take it to you personally. Likewise, once you are done doing what they require, you can have it delivered back to them or let them pick it up from you.
30. Massage Therapist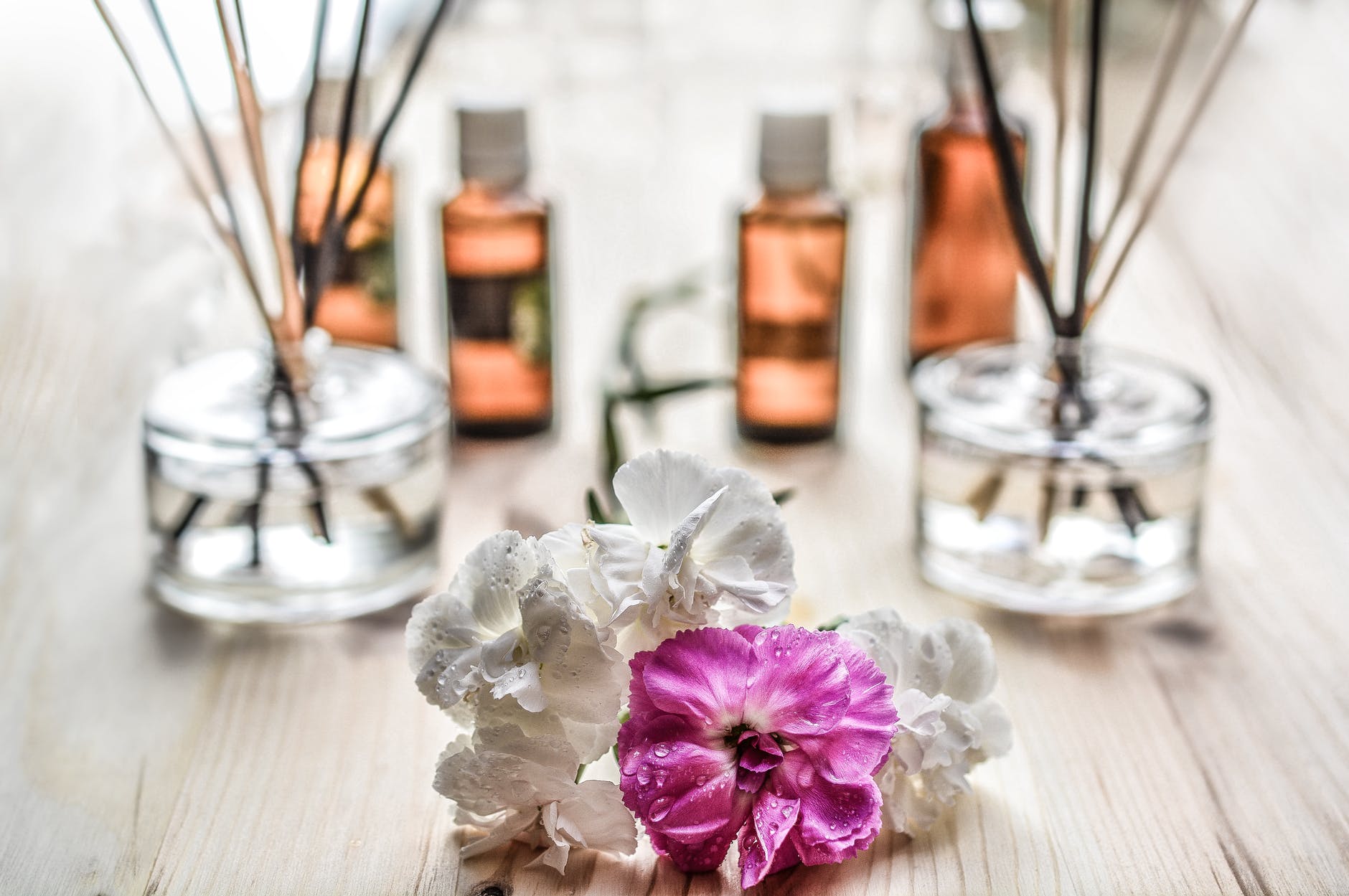 If you're a certified masseuse, try setting up an online page or join online groups where you can find clients or where clients can find you. You only need to leave your house once you have a confirmed booking and go to your client's home. Or, you may have an extra room in your home to bring clients for massage.
31. Event Planning
Do you have experience organizing events and have connections with various people such as entertainers and those who have catering services? If you do and you certainly enjoy planning a successful event, then give event planning a go as a stay-at-home business idea.
32. Virtual Assistant Service
Another of today's in-demand virtual jobs. Many people need help organizing their day-to-day activities, scheduling meetings, responding to their emails, calling someone as their representative, and many other tasks.
33. Courier Service
You can start this stay-at-home business idea small by offering your services as a courier to nearby shops or people near you. As long as you have a bike, a motorcycle, or a car to get something delivered, then you are pretty much set.
34. Pet Grooming or Pet Sitting
Probably one of the most rewarding jobs out there is babysitting pets for other people who needs to leave their babies alone for a while. You can also offer your pet grooming skills while you are at it. There are apps and websites where you can submit your services.
35. Dog Walking Services
Dogs need to get regular exercise, even if it's just a 30-minute walk around the neighborhood, but some owners are too busy or too old to walk their fur babies. Apply in websites or create a page where you offer to walk someone's dog for a price.
36. Airbnb Hosting
Airbnb is especially popular with travelers who love to visit places. It's not precisely a stay-at-home business, but it can bring you cash if you own a place that you can rent out to travelers when they need a place to stay.
37. Business Consulting
Many people in business need some advice in the decisions they want to make, and more often than not, they seek out counsel to get various opinions and outlooks. Try offering your services online if you have a degree in business or extensive experience in the industry.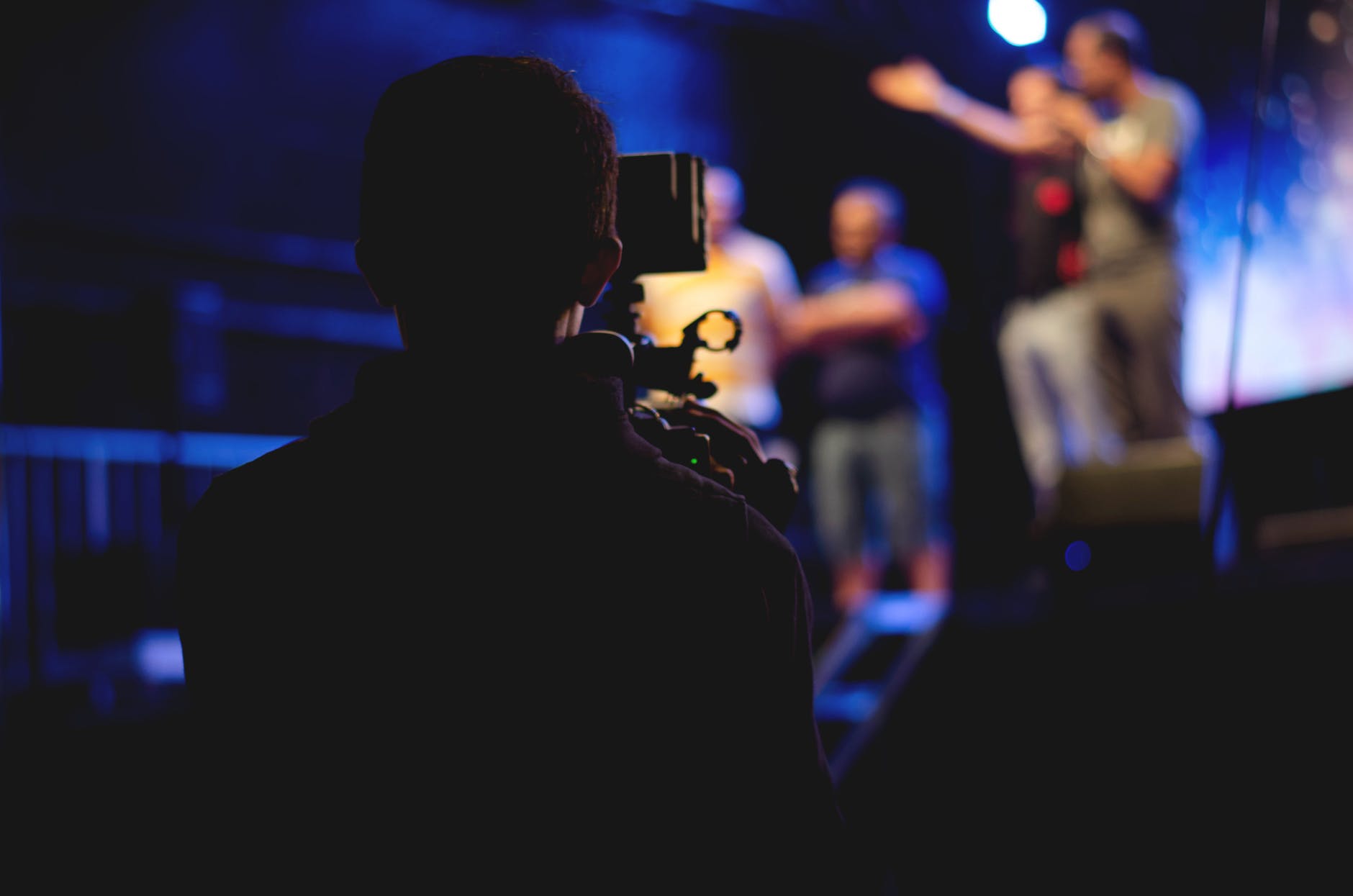 38. Photography Studio
Are you passionate about taking photos, have a high-end camera and good set of photography equipment, and know image editing software? Start taking pictures and post them online to exhibit your skills and offer your services online at the same time. Clients will come to you as your reputation as a photographer grow.
39. Online Surveys
You can find a lot of sites that pay you to do an online survey for their clients. It would help if you were dedicated when you want to do this and do not rely on this as your only means to make money. Online surveys usually need you to achieve a certain amount of points or answer a certain amount of surveys before you can cash out.
40. Doula
A doula is a hired helper to support expecting mothers, especially when they have no other relatives near them who could help. All you have to do is physically and emotionally for the mother and cater to their needs.
41. Home Cleaning Services
This is an excellent opportunity if you don't mind cleaning other people's homes to earn cash. Some people are too busy with their work, have too many things to do, or even leave a lot that they don't have the time to clean their home.
42. Home Sitting Services
From the word itself, home sitting means that you will babysit the house of someone while they went away for a few days. As a house sitter, your duties may include cleaning their home daily, feeding the pets they have left behind, and watering the plants.
43. Customize Furnitures
Are you skilled in carpentry and creating furniture? Then this one is a perfect stay-at-home business idea for you. You need your skills, a workplace in your home, and a way to advertise your services from your home. You can post online about your sample works so interested clients can see it and maybe avail your services.
44. Rent Your Car
It's not precisely a stay-at-home business, but it can earn you cash all the same without you having to leave your house. If you have a car that you don't mind renting to somebody else, try searching online for platforms where you can offer your car for rent.
45. At- Home Daycare
Some people need to work, leaving their toddlers or they're elderly at home alone. To cease their worry, they hire someone who can come over to their home and take care of their loved ones during the day. This is what At- Home Daycare is.
46. Android or iOS App Developing Business
For this stay-at-home business, you can start right away as long as you have a computer, an iOS or Android device, and a good internet connection. But, to create a mobile app, you need to have the proper education for it or hire someone else who can do it for you.
47. Graphic Design Business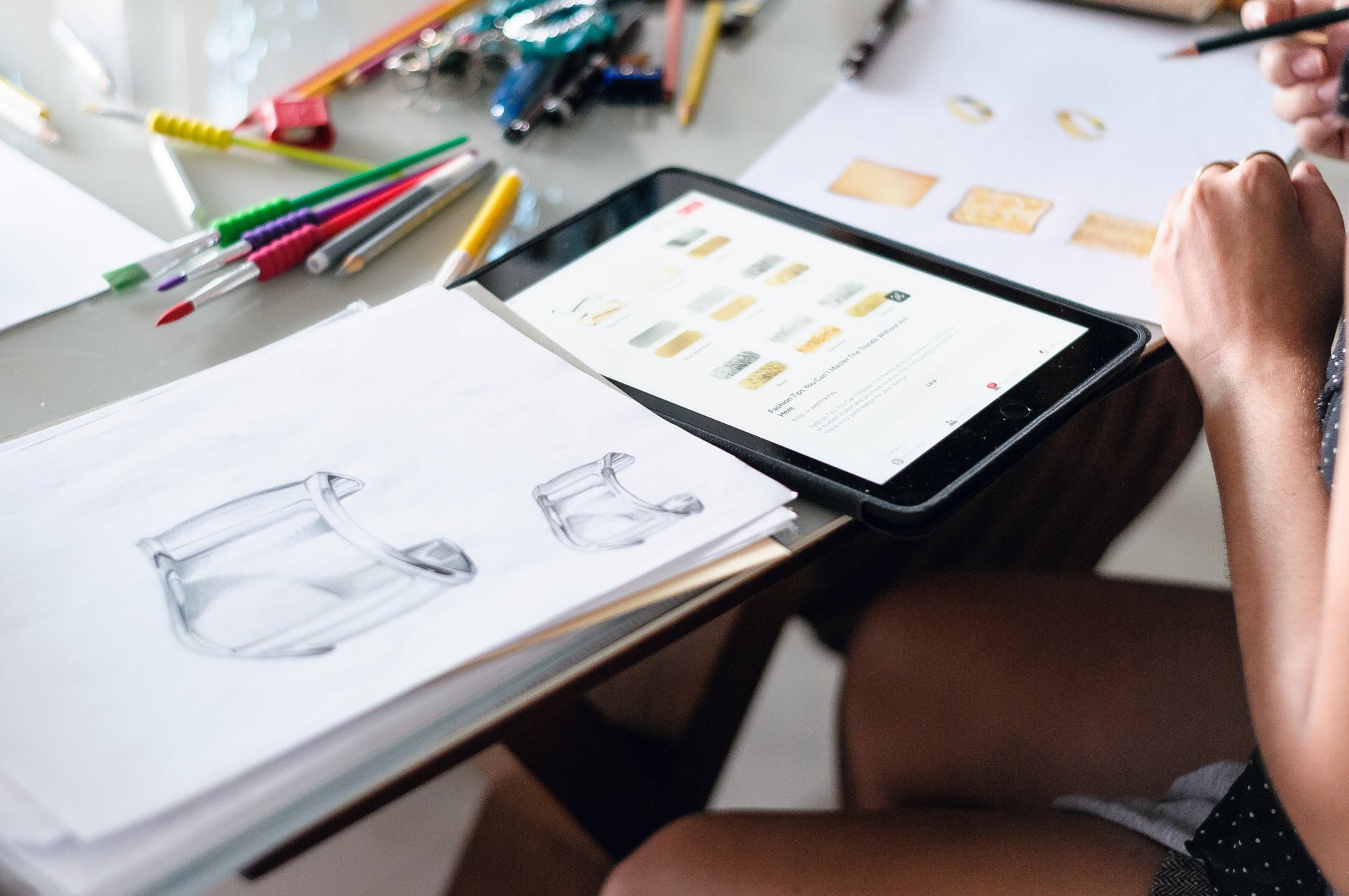 A graphic designer is someone companies hire to do advertisements photos, posters, and logo design for them. This job is always in demand, but it requires an excellent portfolio to get high-paying jobs. Try freelancing first and see if this is your forte.
48. Graphic Artist
Sell your digital artwork as a graphic artist to websites and clients who seek it if you have the talent for drawing digitally, open slots for commissions or projects where you draw anything according to your client's request.
49. Travel Planner
Almost everyone loves to travel, and when they do, they make a detailed plan on what they should do to maximize and enjoy their travel time to the fullest. But not everyone has the aptitude or the time to make an organized travel plan, so they hire somebody else to do it for them.
50. Accountant or Tax Preparation
Consider being a freelance accountant if you have a degree in accountancy and have years of experience in accounting under your belt. Some people need an accountant to handle their finances for a short while or an accountant- consultant, to advise them on what to do with their finances.
Starting a career based on stay-at-home business ideas can be pretty risky, but as you have read, there are a variety of options that you can try out. All in all, it depends on you whether you're going to be successful and stick to staying at home. I wish you all the best.