Where to begin with Social Media Marketing?
Social media is everywhere. When it comes to marketing your own business having a social media marketing campaign is a must. It gets your company seen and helps you build relationships with your customers. There are thousands of platforms to choose from, so do it wisely. To help kick start your social media marketing campaign here is a list of 8 of the most popular social media platforms.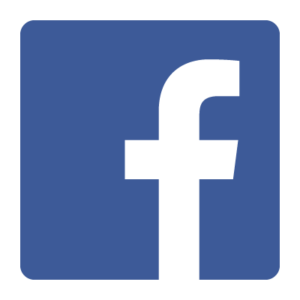 Facebook
It's the biggest and most popular social media site. "It has 1.13 Billion daily active users not mention 1.03 Billion mobile daily active users" (Source). Facebook lets you post lots of great content in the form of images, videos, blogs, and more. You can also create groups, events, and customize ads for your business. They just added Facebook live which lets you post real time videos.
2.Twitter
If you can text on your phone, then you can use twitter. Tweeting is just like texting except Twitter gives you a maximum of 140 Characters to use. You are able to post images and links to your content. Twitter makes it easy to connect with other businesses and influencers in your industry. One paid option is Twitter Ads. Twitter Ads reach a larger more targeted audience.
3. Pinterest
The main focus of Pinterest is visuals and products. It has a vast female following. Using this platform, you can create, share, collect, and repost all kinds of images from pictures to infographics. Through your profile you can set up multiple boards that feature different categories relating to your business. You can connect with influencers by following their boards, repining their pins, and leaving comments.
4. LinkedIn
This is predominantly for businesses and job seekers. On LinkedIn you can set up a personal page or a business page. On the business page you can share all kinds of content related to your business such as news, blogs, and job postings. You can create events and join industry related groups. Since LinkedIn is a professional website you will also get high quality reviews and recommendations.
5. Instagram
This is another visual platform that allows you to share images and video. Using Instagram allows you to showcase products, services, and more to help promote your business. It is easy to search and follow industry influencers. They have two paid options available Sponsored Ads and Sponsored Posts. They were just purchased by Facebook.
6. Google+
If you haven't guessed it by the name Google plus was created by the search engine giant
Google. This platform is still growing but has a lot to offer the marketing world. It is a visual and contextual site that allows you to post any type of content from blogs to images. It has Google Hangouts which allows you to chat or video chat with up to 10 people. You can create circles which are essentially groups and you can join industry related communities.
7. YouTube
YouTube is one of the biggest video platforms today and they take all types of video formats. It allows you to connect with others in your industry by subscribing to their channels as well as sharing your favorite videos. You can get creative and upload all kinds of videos from promotional to interviews, and testimonials. Video is the best way to market your business because most consumers would rather watch a video than read an article.
8. Snapchat
Snapchat lets you share images and video that last between 1 and 10 seconds when they are opened by your followers. Another feature is Snapchat stories which are a compilation of images or short video that lasts for 24 hours. They are most popular for their lenses and Geo-filters that users superimpose on their own photos. Even though these are paid features they may be worth it. Another paid feature is their Snap Ads that play after a story and can be used as a call to action directing the user to a link.
Social Media Marketing is important and your social presence shows legitimacy for your business. Social media platforms are free to low cost to set up. You can usually set up your page within a day or a few days. Just remember to do some research and make sure you know what platforms work best for your social media marketing strategy.
Lori Federico
Lori is a graduate from Curry College with a bachelors of art in communication with a concentration in radio and TV broadcasting. She is a digital marketer with a passion for writing.
Follow @LoriAnnFed