Have you ever noticed that there are different ads you can see on most of the websites, blogs, and pages you visit? Some of them pop up in front of your screen or are placed at the top, bottom, and side. In any case, these ads are eye-catching that, at times, they can prompt you to click on them.
Don't bother denying it; you clicked on these ads at least once.
By doing so, you helped the website gain some money. That's how AdSense works.
What is Google AdSense?
In 2003, Google created Google AdSense to provide online content creators with earning money from their content. AdSense works by catering ads to a site that matches their content and visitor's preferences. These ads are paid for by advertisers who want to promote their products or their content. These advertisers pay accordingly to what kind of ad they want their products to be in, and the monetized amount that a content creator or owner of a site will receive depends precisely on this.
How Does Google AdSense Work?
If you are a content creator and would like to have some ads on your site, Google AdSense works in just three easy steps:
You sign up for Google AdSense. You choose which part of your site you would like these ads to appear, and you make these spaces by pasting an ad code.
Advertisers will then bid for your ad space in a real-time auction. The highest-paying advertisers will get their ads shown on your site.
Google will handle the process for your payment. Make sure you have provided Google with the correct details to receive your compensation.
Which Kind of Sites Works Best for Google AdSense?
Any website can avail and use Google AdSense if they so wish it. But of course, it will work best for sites with regular traffic or visitors; any advertisement needs many people who can see them after all.
Usually, you'll get to see Google AdSense in these types of sites: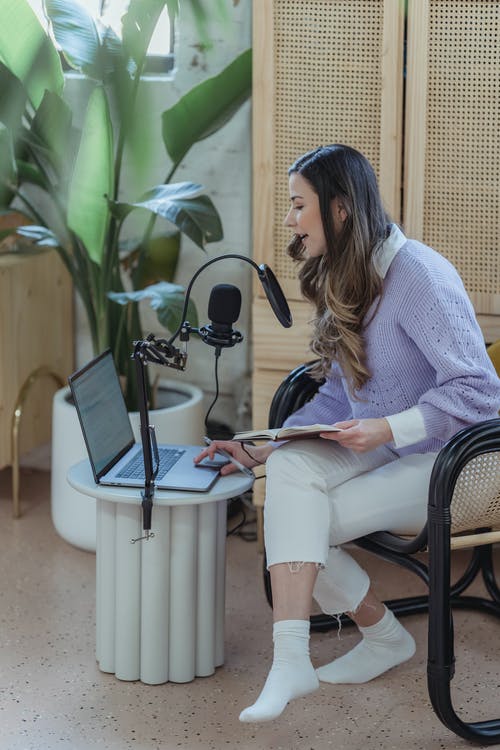 Blogs –These types of sites usually have a neat and clean appearance, perfect for ad spaces. Most importantly, as a blog, these sites need to publish content to their audience consistently. This means that they get regular traffic every time they have news to share. If you are a blogger, these ads may be a great way to earn more money from your content.
Forums – These types of sites also get regular visitors as people come and discuss various topics they have an interest in. With this kind of traffic, it's naturally a great way to promote some ads on the side.
How- To- Nowadays, people come to the internet when they need to know something. A site that publishes guides on how-to-do something gets a consistent flow of traffic too. Having ads related to the content, especially those which can help the audience to do something they want, is another way to monetized content.
Are There Any Alternatives for AdSense?
You may consider many AdSense alternatives if you don't want Google AdSense or earn more money by diversifying the ads that can be seen on your site.
Adbuff
Adbuff is an AdSense alternative that doesn't require your visitors to click on their ads for you to gain money. Adbuff works and pays you through CPC (cost per click) or CPM (cost per mille, or how many times has it been seen). Adbuff also offers a great payout since you'll earn 90% of the advertisers' revenue. It also ensures that all of their ads are family-friendly, so you can ensure that every single ad shown on your site is safe for all audiences.
To avail Adbuff, you need to pass their requirements first. Adbuff only accepts English- language sites that receive at least 2,000 monthly visitors. Advertisers need to have a monthly budget of $1,000 or more to qualify.
AdClick Media
AdClick Media is an excellent alternative for those just starting their online content creation and website since this company does not have any traffic requirements. This digital advertising company offers both the advertisers and website owners' payment per PPC (pay per click), CPM, and CPA (cost per acquisition; it means that compensation will only be given once the visitor has completed a transaction).
For advertisers, AdClick Media also offers a monthly subscription of advertisement for $49. This will allow your ads to be displayed on various partnered influential blogs and sites, which means that hundreds will see your ads of people.
AdRecover
Nowadays, many people find ads, such as those suspicious-looking pop-up ads, annoying that they install ad-blockers on their devices. Adblockers have honestly cost a dent to the revenues received by the advertisers and those website owners who use the ads for monetization. It looks like the future for online advertising is bleak. Well, not necessarily.
The situation written above makes AdRecover probably one of the most innovative advertising companies out there because it established a partnership with different Adblock apps. With this, they can still advertise at those adblock users who have enabled non-intrusive ads. In other words, do not fret because, with AdRecover, you will still be able to advertise to those hard-to-reach users.
If you are a publisher, there is only one qualification you need to achieve before getting accepted: Your site's daily traffic should be around 10k visitors that are using adblockers. To do this, you'll have to install AdRecover for a week so the company can analyze and view your site's traffic. If you pass, then congratulations on being accepted to AdRecover!
Adsterra
Created by a group of friends last 2013, this advertising company has grown a lot and now has a good reputation among publishers and advertisers alike. Adsterra aims to connect and help both advertisers and publishers of all sizes from anywhere in the world. This company allows advertisers and publishers to gain high traffic by providing innovative adtech products, helping both customers to grow their capital and develop their skills.
Adsterra offers a unique combination of innovative technology and human intelligence (Adsterra, n.d.). The company provides various adverts that their customers can avail of, ranging from the standard display banner to popunders, pre-roll video, and push notifications for desktop and mobile.
Adversal
This company has its color in the adtech world. Adversal is a company that allows you to create your ads yourself in just a few minutes. Using their platform, you can get your ads to start, stop, and pause the campaign. Their small interface is straightforward to use, and once you have everything ready to go, you can leave it to do the rest of the work. It doesn't need you to fill out many paper or digital forms, and you can pay for their services as you go.
To qualify for Adversal services, your site must have these three things: 1) its domain name, 2) about 50,000 visitors per month, and a login requirement shouldn't restrict 3) visitors to view your site's content.
Amazon Native Shopping Ads
Some of you might have heard and maybe even use Amazon's affiliate program to monetize your website, but have you ever heard of Amazon's Native Shopping Ads?
Just like some adtech companies, Amazon works by giving you revenue through CPA. The difference is that, as long as the buyer clicked the ad from your site and was brought to the shopping site through it, even if the buyer bought a different product from what is advertised, you'd still get the commission made from that sale.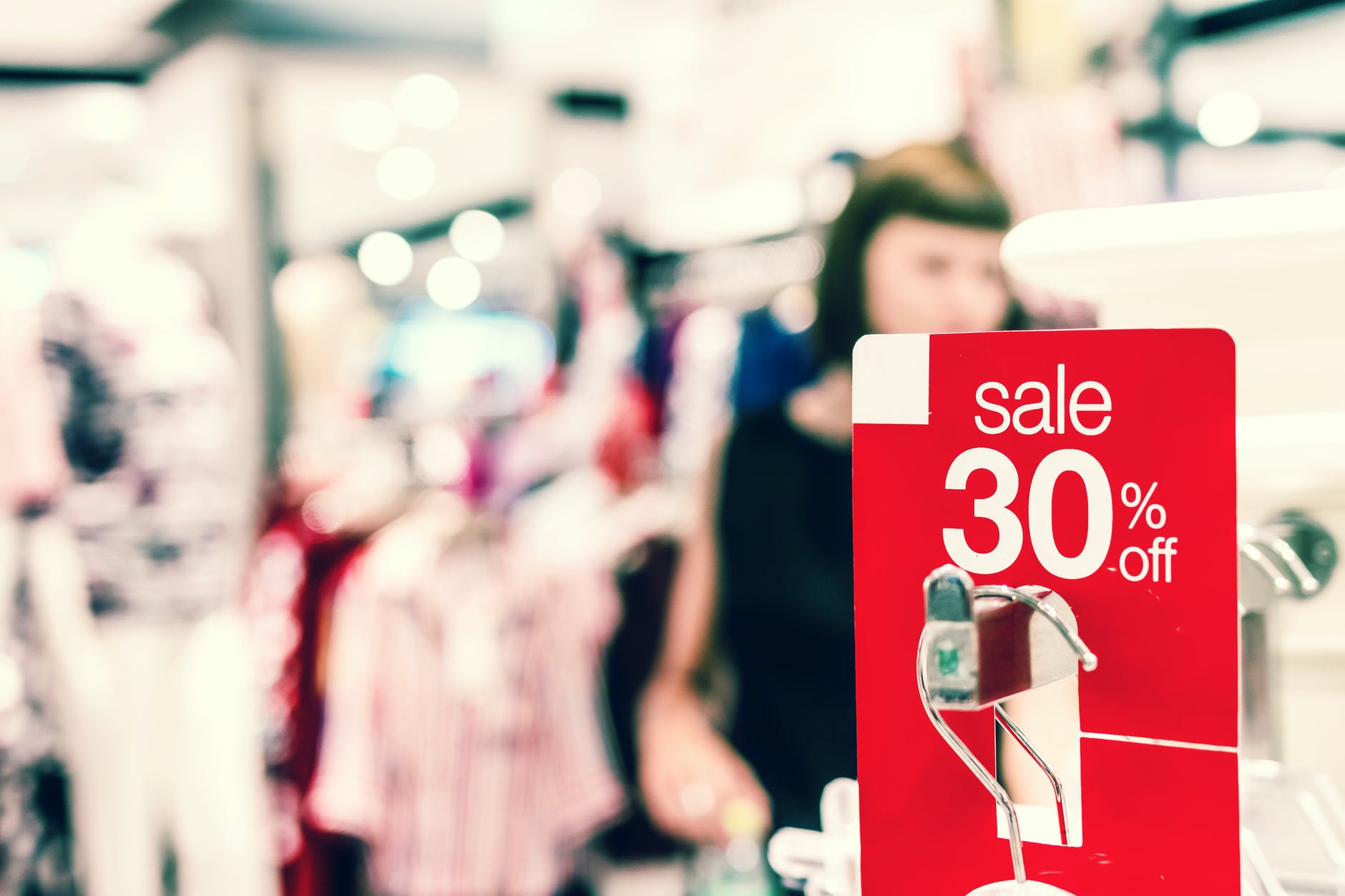 Amazon Native Shopping Ads also works similarly to AdSense; they both promote ads based on and similar to the site's content. These ads work seamlessly on the content that Derek Scott, an Amazon Native Shopping Ads user, said: "…does not look like an advertisement…"
As Amazon is at the top of the eCommerce site globally, its conversion rate is much higher than similar competitors. You can use this to your advantage and earn revenue with little effort.
Bidvertiser
Bidvertiser is where website owners can sell their ads spaces and automatically give them to the highest bidder. It works on a CPC basis, so revenues owned by the website owners will depend on the quality, popularity, and visitors. In other words, advertisers will only pay when a visitor clicks their ads through the site.
Bidversiter specializes in text ads such as standard text banners, buttons, skyscrapers, and inline ads.
BuySellAds
BuySell Ads works just like other advertising platforms: you submit your website's adspaces to them, and they sell and advertise it for you. This company ensures that the advertisers that will and can buy your adspaces are respectful, honest, and safe brands instead of invasive and intrusive ads. They have a network of highly qualified audiences, so you can rest assured that your ads will get out there whether you are a website owner or an advertiser.
However, for website owners, you need to submit your site for quality review. BuySell Ads only accepts well-written English language sites with a minimum of 100, 000 visitors per month.
Evadav
Evadav is one of the leading advertising platforms today; they are also known for carefully scrutinizing their clients and providing a 24-7 client care service. This platform serves more than 2 billion impressions every single day.
Evaday pays on CPM and CPC basis, which makes it helpful for both old and new website owners and advertisers. They have different ad formats such as native ads, in- page, banners, video sliders, popunder, and push notifications that work for mobile and desktop.
This platform even has a feature that when a visitor subscribes to your push notification system, and for as long as they remain connected to your account, you will earn a constant daily income just because of this subscription.
It also has a referral program that will earn you 5% of the revenue when your website is referred by publishers and advertisers, which will give you a higher passive income.
InfoLinks
Founded in 2007, Infolinks is now one of the largest publisher marketplaces in the world. Working on a CPC rate, Infolinks always strives to reach the right audience for their ads and makes sure their ads are engaging and relevant, earning the trust of thousands of publishers and advertisers.
One of InfoLinks perks is their ability to create smart, customizable intent- driven ads and offers them a unique placement that does not muddle the look and feel of a website. They have a smart algorithm that delivers ads where they know visitors will be most likely engaging.
MadAds Media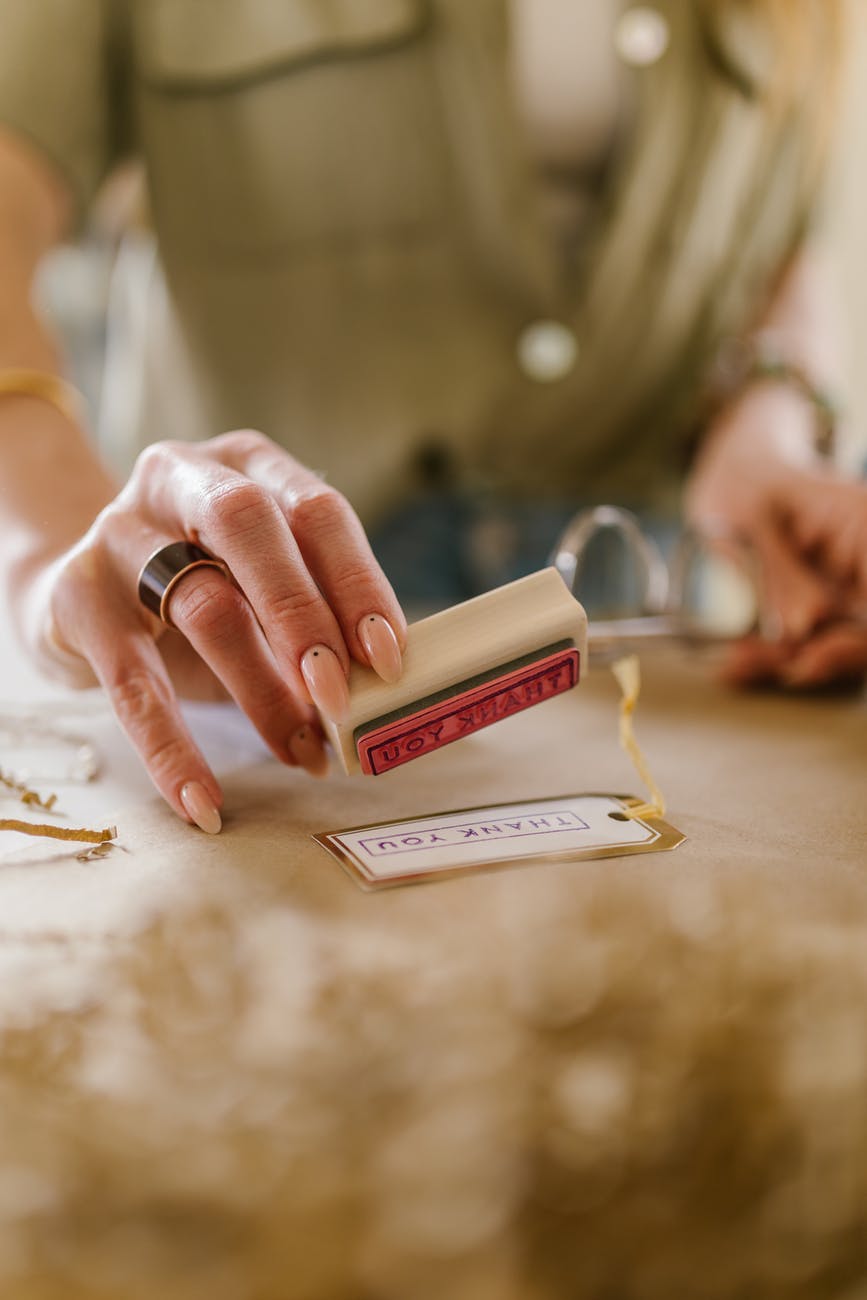 Priding itself as a company that gives you access to the Internet's highest-profile brand advertisers, MadAds provides publishers not only with quality ads but also a team of experts and a dedicated account manager to help them with their needs.
MadAds have over 100 networks and various campaigns, including CPM, CPC, CPA, and CPL. This feature makes MadAds one of the most flexible AdSense alternatives.
To work with MadAds, your website needs to have only family-friendly content and have at least 10,000 views per day to be accepted. If you qualify for these conditions, then give MadAds a shot!
Media.net
Media.net is not only an excellent AdSense alternative, but it is also its competitor. This platform is created and run by Yahoo and Bing and is one of the world's most extensive contextual ad networks.
Media.net is the pioneer in developing and using a server-side header bidding platform, which allows its users to customize and manage their ad displays. It has the advantage of a vast search market, allowing advertisers access to hundreds of content-driven publishers. Likewise, it will enable publishers to monetize their content through their contextual ads and access to the Yahoo! Bing network.
Monumetric
Formerly known as The Blogger Network, Monumetric is another AdSense alternative that is publisher friendly because it works at a CPM rate, which means you get paid for each impression made at the ad and your website. They also are one of the best for CPM campaigns, and their pay rates are reasonable.
It is important to note that Monumetric often earns a higher revenue compared to AdSense. This only makes it an excellent alternative for AdSense, but a great competitor too.
Founded in 2012, Monumetric is dedicated to helping those 'people crazy enough
to take time to provide other people with information, education, connection, and entertainment.' The crazy people they are referring to are, naturally, the website owners. They aim to help these website owners with an ad- solution that favors and caters to their needs and tastes.
With a successful platform like Monumetric, they naturally have a requirement to qualify for their services. They have a minimum traffic requirement of 10k per monthly view. For sites with 10k to 80k views, they have a 99% setup fee, so if you want to invest with them and use their services, you have to be confident and driven to keep that traffic up consistently.
PopAds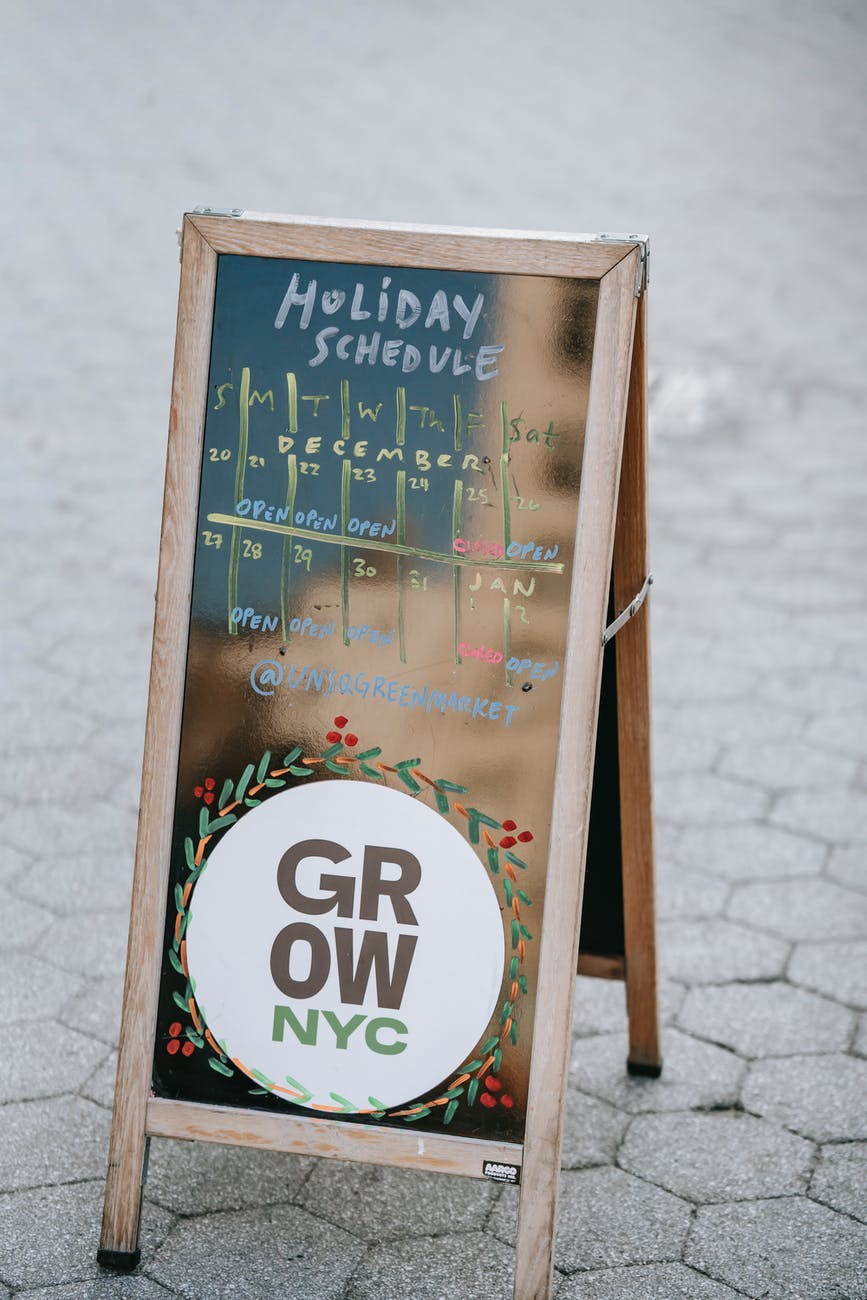 PopAds have two straightforward claims: 1) they are the best paying advertising network, and 2) their services are guaranteed to be fast, efficient and secure. They certainly back up these claims with their network of advertisers in more than 50 countries.
As their name suggests, Popads specializes in popunders adverts, and you might have encountered such created by them. Its bidding system is unique because it allows you to choose how much you are willing to pay for each popunder. Following the usual rule, a low bid means you'll get less traffic. Humans review each publisher site that avails and applies for their services to ensure they meet their standards.
PopCash
When affiliates think about popunders adverts, PopCash is one of the first names that pops into their minds. PopCash- The Popunder Network made its name in 2012 and experienced rapid growth very quickly. They boast millions of traffic in both desktop and mobile platforms and 50,000 active publishers, and they also boast about their 'impressive, attractive, and user-friendly design.'
With just $5 deposit, you can start your ads campaign immediately. Publishers need to install a popunder code on their page and submit them to the company for review. Publishers can start earning their additional revenues as soon as their websites are approved.
Another good thing with PopCash is that it can be used alongside AdSense or other advertising platforms, making your site viable to different income sources.
PropellerAds
Established in 2011, PropellerAds gained popularity and ground quickly in the advertising world as one of the leading popunder traffic networks. Later on, as they continuously gained a stable footing as a high-end AdTech platform, they ventured into the native advertising world. It is now one of the most prominent alternative traffic sources, boasting more than 1 Billion monthly views and thousands of successful advertising campaigns on both desktop and mobile platforms.
A perk of using PropellerAds is their easy-to-use self-serve platform; it allows both publishers and advertisers to create their campaigns with a simple ad creator. Another perk is their automated ad optimization- with this, your settings are fine-tuned and monitored by an AI, consistently giving you the best numerical conversions for each ad you have, sparing you the need to compute it manually.
RevContent
RevContent is probably one of the most popular AdSense Alternatives out there. It has been featured in famous publications such as TechCrunch, Forbesm Digiday, and AdExchanger.
RevContent charms lie because they are a Native Ads Network and offer the highest quality adverts they can give to their clients. Their platform takes pride in its lightweight, customizable technology that empowers publishers and advertisers to increase their reach, revenue, and growth.
Another charm of RevContent is that their ads look like related articles, seamlessly blending with all the other content in a website. They also work on a click per rate base, so you get a commission every time an audience who thought the ads to be related content clicks it.
Publishers can also enjoy benefits from their referral program. The fun fact is, if you register with them using a referral link, your application will be approved faster, and you will also have an increased pay compared to those who register without a referral.
SHE Media
As their name implies, SHE Media is an advertising network that allows clients to earn through media, branded content, blogs, websites, and events, mainly targeting females.
SHE Media, formerly known as SheKnows Media, is created by and for women. They have more than 50 million monthly visitors and more 350 million social media fans and followers across the SHE Media Partner Network. With this fact, you know they have a big audience they can reach, and thus, they are perfect as an advertising platform.
This network aims to provide quality content for women of all ages across the globe. Asides from advertising, they can monetize content through offering sponsored posts and paid product reviews.
There are but a few AdSense Alternatives that you can choose from. You can also check out Skimlinks, Sovrn, Commerce (Formerly VigLink), and ylliX. These alternatives may help you gain more income by letting them co-exist with AdSense in your website, or they can be your only source of network and ads if you don't want Google AdSense services anymore.
Whatever the case is, here are the options that you can explore. Some of them may take some time to achieve their requirements, and some require taking a bit of risk. Do your research first, check if your website is up to par with their standards, and most importantly, make sure you have the means and drive to continuously provide quality content to your audience that will benefit you and the advertisers behind your ads on display.