Social media marketing can be a difficult thing to get right for a business. It's easy to post updates and feel like you're doing your job, but it doesn't always lead to success. However, if you want social media marketing that works, some B2B strategies might help! This blog post will discuss 16 B2B social media marketing strategies (that get results). These tips should give you the boost in traffic and engagement needed to take your accounts from average to extraordinary!
Develop Buyer Personas.
Social media is a great way to engage with customers and prospects, but it can also be overwhelming. When you're engaging with people on social media, what are your goals? What type of content do you want to share? How often should you post? For any company, it is essential to know who your audience is and what they want. This also applies to B2B social media marketing. When you create buyer personas for your B2B business, you will define the needs of different types of customers and then tailor your strategy accordingly.
A buyer persona is a fictional representation of the typical customer for a product or service. It's important to develop these because understanding what motivates people and their needs makes it easier to tailor marketing messages that will resonate with them more effectively.
When developing a buyer persona, the first step is figuring out who they are and their needs. You may have one or more key personas that need specific types of content according to their interests or job title. For example: "John" might be interested in industry news while "Susan" might want product-specific updates from time to time. If you know who your team is talking to on social media, it will be easier for them to deliver the right content at the right time.
Share Your Own Unique and Original Content.
To be successful on social media, you need to have a strong strategy. This is where content creation comes into play. You must produce original material to share with your followers and prospects to stay relevant.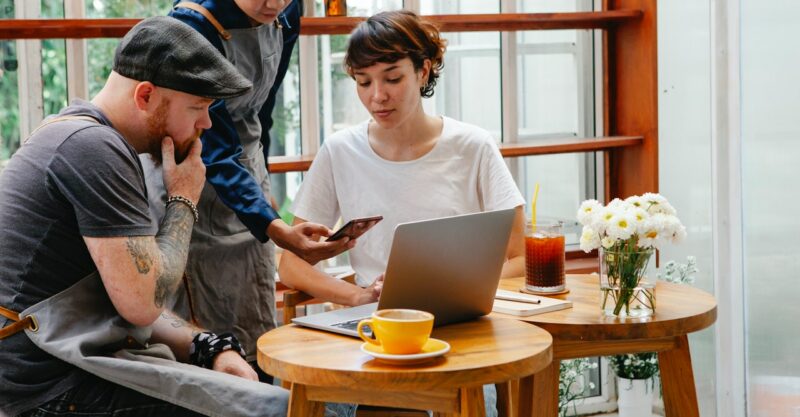 First, think about how you will use this brand in the future. Will you want people following along on your journey? Will there be updates on new products or services? Or will it just be general information that's relevant for entrepreneurs? It may seem like an unnecessary detail at first but knowing exactly what kind of posts you want to make will help create more targeted content! For example, if you are using this biz-dev account to post updates about your biz, it might be beneficial for you to share different types of content than if you were sharing industry news.
Create A Schedule And Stick With It!
If one B2B social media marketing strategy has the most significant impact on engagement, it's posting at the right time. Unfortunately, when teams come up with their social media strategy, they often fall into the trap of posting whenever something pops into mind or just when it's scheduled for that day. This can be a huge mistake and will lead to lower engagement rates over time. Instead, B2B should create a schedule that is based on their biz schedule. For example, if you work in biz-dev, it might make sense to post more frequently during the week when people are at work and less on weekends or holidays.
If your B2B does not control its social media account (or accounts), this may be an issue. If biz-dev is not posting, then who will? Make sure that your team knows the importance of creating a schedule to keep their social media account active even when biz dev goes on vacation!
Demonstrate Your Brand Voice Creatively.
An essential part of any social media strategy is understanding your audience. What makes them tick? What are their emotions, insecurities, and fears? How can you make them feel comfortable in the process? In the digital age, it's important to have a strong brand voice. But how do you know what your brand voice is?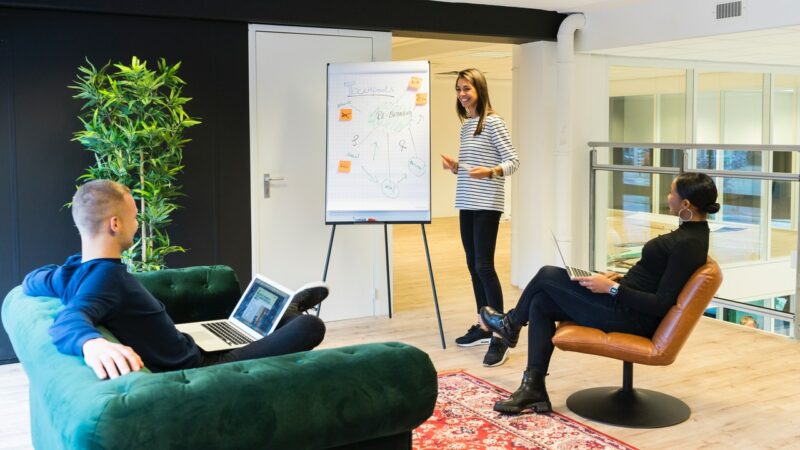 B2B social media marketing is tricky because you're not just looking to sell a product but rather build a relationship. As a result, the tone of your brand voice varies depending on the industry and target market. For example, biz-dev will want to make their manner more professional and personable at the same time. But this is not always easy! When biz-dev teams are trying to put themselves out there on social media, they may come across as less than genuine or, even worse: too sales-y. That's why teams need to take things slow and demonstrate their brand voice by being creative.
Don't Be Afraid to Experiment With Different Types of Content!
Experimenting with new social media marketing strategies will help boost engagement rates over time, but it can also lead biz-dev into a slump. Many biz-dev teams are afraid to try new things because they think it might not work. But this is just an excuse! Experimenting with content can be scary, but the best thing you can do for your B2B social media strategy is create something that works and then duplicate it over time. It's also important to keep in mind that teams need to be creative. This means creating new types of content regularly!
Don't Ignore LinkedIn.
LinkedIn is a B2B social network that allows professionals to connect with other like-minded individuals. It can be a handy tool for biz-dev teams because it makes finding new contacts more accessible and efficient. LinkedIn also offers advertising opportunities, which means biz devs can use their ads budget on this platform to reach a wider audience.
A biz-dev team should use LinkedIn by using its search function to find relevant groups and contacts within their industry and be active in those groups. It's also vital for biz-devs to take advantage of the "Groups You May Like" feature because it can show you relevant groups that you're not following already.
When biz-devs create new blog posts or other content, they should share it on their LinkedIn company page and in the relevant LinkedIn groups to ensure as many people see it as possible. It's also vital for biz-dev teams to monitor what is said about them within these groups to address any negative feedback or questions promptly.
Accumulate Your Reach.
High biz-dev engagement rates are great, but you can't stop at that! Biz-devs need to make sure they collect their user data by using tools like Google Analytics. This helps teams see how many people follow them on social media and which platforms they come from.
By collecting this information, teams can see how many people they are reaching and better understand their target market. In addition, this will help biz-devs make informed decisions about the type of content to share with their audience, increasing engagement rates over time!
Don't Forget To Measure Your Social Media Efforts And Adjust Accordingly.
It's important biz-dev teams take the time to measure their social media efforts and adjust them accordingly. This means biz-devs need to monitor how well their content is performing over time using tools like Google Analytics, Facebook Insights, Twitter Analytics, etc. With this information, teams can learn what types of content work best for their audience and what doesn't.
Don't be afraid of social media! It's not scary – you just need to find your voice… the one that resonates with biz dev teams. Once biz-devs know who they're trying to reach and how to do it, they can create compelling content.
Identify The Best Opportunities.
Biz-dev teams should identify the best B2B social media marketing opportunities and allow them to grow organically. The biz-dev team needs to experiment with content regularly for their efforts to pay off over time, but they needn't do this all at once! Basing B2B strategies on a foundation of content that already works is the best way to go about this.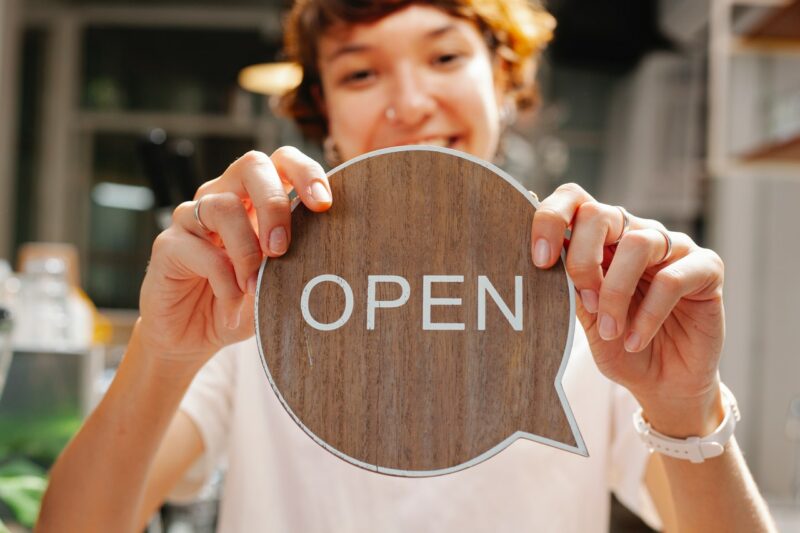 Don't forget to reach out! You can use LinkedIn, Twitter, Facebook, and more to engage with teams around you on social media. The more biz-devs share their thoughts online through platforms like these, the easier it will be for other similar teams to identify and reach out to potential partners!
Don't forget: biz-devs should always be looking for ways they can add value. Once the team understands who their audience is, what they want, and why they need it, sharing the content becomes a whole lot easier. It should be a goal to create content that adds value, attracts new contacts, and grows their network.
Bring Your Employees Into The Spotlight.
Biz-dev teams should bring their employees into the spotlight by using social media. This is a great way to show potential partners how awesome it is to work for your company! In addition, by sharing fun, engaging content with the team members on social media, you will also help attract new talent at the same time!
Don't forget to reward your teams for their hard work! Social media success is all about the team who works together, so make sure you celebrate social milestones by rewarding employees with something special.
Forget Boring Blog Posts That No One Reads Use Multimedia.
Biz-dev teams should think outside the box when it comes to content creation. It's all about making an impression, which is why you need to focus on using multimedia to engage the audience! By sharing infographics, videos, and other forms of engaging media, biz-devs can significantly impact the biz-dev market.
Don't forget to have fun! This is not rocket science, so teams needn't be so serious all of the time… take a break and enjoy it! Share some memes or funny videos with your followers now and again – you might find they appreciate it.
Optimize Your B2B Profile.
It might seem like a small detail, but your social media profile is integral to your online presence. It's the first thing people see when they visit your page, and it can either make or break how potential clients view you. To optimize your profile for B2B social media marketing, focus on these three main things:
Having a professional photo that represents who you are;
Including keywords in the text;
Writing about what you do well without sounding too salesy.
Create SMART Goals For A Smart Result!
The acronym "SMART" stands for specific, measurable, attainable, relevant, and time-bound. When using these guidelines when setting goals for your company's social media marketing, they will have a better chance of being successfully reached because each goal will be specific in its requirements. The goals should also be achievable since there is no point in creating goals that are impossible to reach just to be crossed off the list quicker; instead, these types of tasks should only make up the smaller steps along the way.
Relevant goals should also be made, taking into consideration what biz-devs know about their target market and how they can use this knowledge to create content that will resonate with them; these types of goals are more likely to lead teams toward success.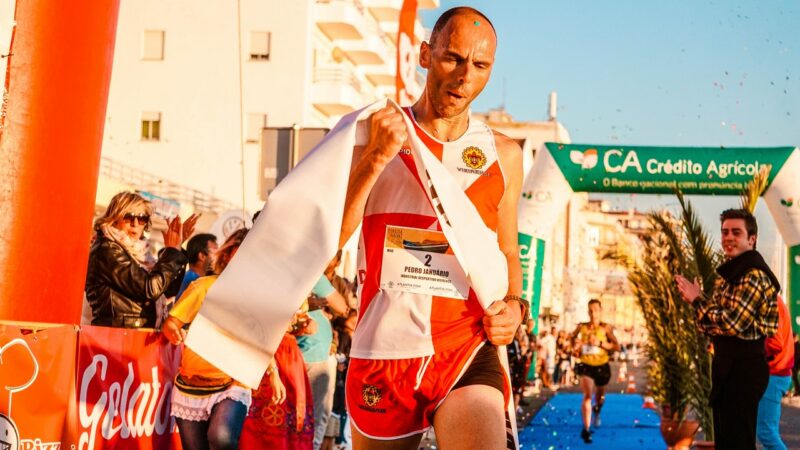 Don't forget: SMART isn't the only way to go about goal setting. Nor is it necessarily a rule teams have to follow for their goals to be set up correctly… there are other ways too!
Don't forget that biz-devs should never lose sight of what they want from social media marketing. Instead, they need to keep focused on the goals to make sure they are always moving forward.
Be On The Lookout For Your Competitors.
In a world where social media marketing is increasingly competitive, you must keep an eye on competitors. With how quickly things can change in the business world, it's not too difficult to fall behind if you're not fighting for your position every day.
You may think that your competitors are not worth paying attention to when it comes to social media marketing. However, monitoring their social media channels could give you an idea of what is working for them and what is not to avoid making the same mistakes. It might also help you keep tabs on how they're marketing and whether or not any new trends in social media have emerged, which means a change needs to be made in your strategy.
Engage With Your Niche.
Social media has been a growing force in the world of marketing and advertising since its inception. With every new platform, marketers must keep up with the latest best practices to remain competitive. One such example is Facebook's ever-changing algorithm, which now prioritizes posts from friends over those from brands or publishers.
Every company needs to be on social media. It's the best way for businesses to engage with their customers and potential clients. However, you can't just post random content and expect people to show up and engage with it. Businesses need to take a more active role in their social media marketing and create content that will be interesting for people to read, rather than just the usual type of communication style they've been using up until now.
Don't Forget To Provide Customer Support.
Many entrepreneurs suffer from an "I got this" mentality. They think they don't need customer support because they're fantastic, and their product is awesome! Everyone will love it, right? Wrong. Even if you have the best website in the world with the coolest design, your customers want to talk to someone who knows what's going on. You will spend less time fixing problems when you first hear about them before they become more significant issues. If you are looking for an easy way out of talking to people, then take my advice: Don't be afraid to provide customer support!
So many companies forget that there is more than just making money in business- one has also got to maintain good relationships with clients to avoid losing their business. This is where customer support comes in, allowing biz-devs to stay on top of what their customers are thinking at all times so that they can act accordingly when necessary!
It doesn't matter how amazing your business or brand is. If the customer can't quickly contact you for help, it won't be used or bought by many people. So make sure to provide an easy way for customers to get in touch with you and ensure that your response time is quick (it should never take more than 24 hours).
To increase your social media marketing effectiveness, consider incorporating some of these strategies used in B2B. For instance, if you seek to engage and attract an audience on Facebook or Twitter, make sure that all posts remain relevant to your customers' needs and interests by not posting too often. If you want to use a tactic typically employed for lead generation purposes such as webinars or live videos, be mindful of how many times per week this becomes necessary to overwhelm potential leads with information overload. We hope our suggestions will help you better understand what it takes to get more out of your social accounts! What strategies have been most valuable when engaging with followers?