Growing your business is monumentally important, but you aren't likely to do it alone. These business development tools can be the resources you need to bridge the gaps between your time, profitability, and maybe even your sanity!
1. HubStaff Talent
As an entrepreneur, developing your business by yourself can be burdensome and expensive, but it doesn't have to be. HubStaff Talent is a job board for business owners, where you can get access to employees in other countries. Login, create job postings for free, and get more candidates applying for your jobs! Growing a remote team can be a huge success factor; that's why this business development tool is mentioned first on the list!
2. HubStaff Software
Once you have a remote team, you will want to become as efficient as possible. With small groups, it can be hard to track time and manage employees effectively. HubStaff helps accomplish both of these tasks in one easy-to-use program compatible with your phone and computer. They have excellent customer service too!
3. Monday.com
Monday.com is a truly integrated project management tool that supports every stage of the business development process, from managing tasks & milestones to executing sales campaigns and team collaboration. It includes features such as an unlimited number of users, file storage space for all your documents, one-click meeting start/join options, integration with tools like Google Drive or Dropbox, and the opportunity to stay on top of your business development progress with interactive dashboards.
The pricing starts at $8/user for a free trial and is based on the number of users you have in your team. Check out Monday here:
4. ClickFunnels
Sometimes having a tool that does one thing well is better than a tool that attempts to do everything. ClickFunnels takes the confusion and hassle of creating, publishing, and promoting your landing pages for your business development needs. They also provide paid traffic services to help you lead more sales conversations! The pricing plans start at $97/month.
5. Mangools SEO Software
Suppose your business development includes getting more exposure online. In that case, Mangools SEO is an invaluable tool to help you track your campaigns, monitor your rankings, and stay on top of the latest SEO news.
These are just a few features that make this software one of the best in its class: keyword alerts, the ability to create custom reports, advanced link-building tools, a fully responsive user interface, and more.
Start your trial for free now:
6. AWeber
If you plan to do content marketing to drive more business development, then AWeber can help you build your email list!
It takes very little time and effort to set up a basic e-letter with AWeber. It does all the hard work of collecting subscribers for you while also helping you analyze what kind of content is most interesting to your audience.
Setup is pretty straightforward, and the pricing plans start at $19/month ($1 for the first month) for 120,000 emails.
Start your free trial today:
7. Hunter.io
An essential part of any business development strategy is reaching out to influencers with your new product or service.
Hunter helps you find the right person for you by searching through more than 100 million profiles on LinkedIn and targeting your email campaigns based on their social graph, online activity, and company connections.
You can also reply to emails and create your list of prospects.
Hunter is free to stay updated with new features, or you can upgrade to the Pro version for $99/month.
Start using Hunter now to reach more people with content designed just for them!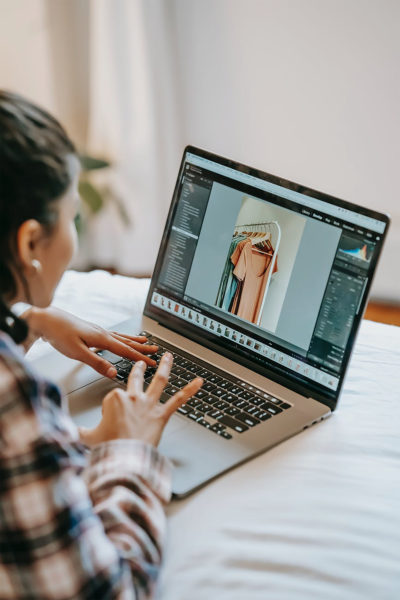 8. Canva
If you're not a designer and need help putting together your content marketing pieces, Canva might be the right tool for you. They have templates for blog posts, Facebook ads, infographics, and more!
Its drag-and-drop features make it super simple to do anything with photos or text. Plus, they have affordable plans starting at $1.00 per month!
9. Social Media
It would be myopic not to mention as effective a tool as social media in a list of business development tools. If done correctly, social media can be a game-changer in your marketing repertoire.
Primary social media platforms include Facebook, Instagram, Twitter, YouTube, TikTok, Snapchat, Pinterest, and Reddit. Then there are other social platforms and similar, such as Tumblr, Mix, FlipBoard, Vimeo, Dailymotion, Rumble, MeWe, Gab, Parler, and Telegram. However, you will want to select the social media platform that most resonates with your target audience. It's also not a bad idea to join one or two newer social platforms because there is often less competition on them, and it may be easier to get traction.
10. Social Pilot
Social Pilot is another essential tool for business development because it lets you track your social media performance, engage with followers and reply to comments across multiple platforms from one dashboard.
It also has tracking capabilities for all major social media platforms: Facebook, Instagram, Twitter, and YouTube!
This means that if you're a business development team of one but still want to engage with social media, Social Pilot is the tool for you! It's free for managing a single account and $99/month for up to 25 accounts.
You can check out SocialPilot here:
11. Viral Content Bee (VCB)
Viral Content Bee is a free online tool that helps you make your content go viral through crowd-sourced social media sharing.
It's easy to use: choose an article, customize the headline, and share it with your audience! VCB will even let you know how many shares you will likely get for any content.
Start using Viral Content Bee now to make your business more visible!
12. SimplyGram (Instagram Growth Service)
The Instagram business development tool is more than just a pretty face – it's an effective platform for organically growing your Instagram audience, engagement, and boosting brand awareness.
SimplyGram has a 3-day trial, but you'll need to upgrade to get the long-term benefits of the service.
If you are looking for more advanced options that will help drive traffic and build relationships with new audiences, you'll need to upgrade to the Pro plan.
There are three pricing tiers: Individual ($69/week), Influencer ($99/week), and Pro ($199/week).
Instagram is a must-have for business development for many businesses because it's a mode of communication that connects with younger generations. 40%+ of the platform use Instagram on their mobile devices! You can also access existing customer data and conduct surveys via Instagram too!
Join SimplyGram nowhere:
13. Coschedule's Headline Analyzer
You know it's important to write compelling headlines if you want your business development efforts to succeed. CoSchedule has a free online tool that will help you write the best headline — and every other aspect of your content marketing.
CoSchedule's Headline Analyzer can tell you what words are most likely to catch people's attention while also providing you tips to make your copy more engaging.
This headline writing tool can even give you ideas for what content it could be paired with to maximize its effectiveness! BTW, we also use Headline Analyzer on nearly every article we release here at Liqsquid. Such a great tool!
You can find out more about this effective headline analyzer here:
14. Ambassador (Referral Marketing Platform)
Ambassador is another powerful business development tool for growing your business. This referral marketing platform allows you to quickly acquire targeted customers "by leveraging the power of word-of-mouth." easily collect, track and share links with a personal touch!
Once you build your network, Ambassador will track how much traffic each of your links gets and what kind of engagement they generate. These referral marketing platforms are great for business development because they allow you to use other people's social influence to build your brand recognition, all while measuring the ROI from the referrals you get!
15. CJ Affiliates (Affiliate Marketing Platform)
CJ Affiliates may be right for you if you are looking for something like Ambassador but only want to focus on the affiliate marketing aspect.
This affiliate marketing platform gives you access to thousands of affiliate marketers who can promote your products and services to their audiences on every social media platform. Any member who wants to send customers your way is an affiliate for you.
16. Zapier
Zapier is an app connection powerhouse! You can connect to popular apps and services (like MailChimp, Shopify, Google Drive) and automate your business using this business development tool.
Here's how it works: Zapier will send an action from one app (such as sending a new lead into Salesforce) whenever something happens in another app (you receive an email from a piece of information).
You can connect up to 1,000 apps through Zapier, so it will be easy to find the integrations that will help you automate your business. Check out Zapier here: