Courses for copywriting are plentiful online, but not all courses are created equal. To be successful in the world of copywriting, you need to know your audience. The key is understanding what your prospects want and how they think.
That is why we have compiled a list of the best copywriting courses on the internet for you to learn from today! This blog post shares 14 courses that will teach you how to win sales with persuasive writing, write better headlines, and more! Whether a beginner or an advanced writer, these courses will help you conquer your goals as a copywriter.
MasterClass: Malcolm Gladwell Teaches Writing.
Malcolm Gladwell, the best-selling author of Blink and The Tipping Point, will be leading his first online writing class. Learn how Malcolm studies topics, creates characters, and distills enormous ideas into simple, powerful narratives to create stories that fascinate. You can join his MasterClass for $15 per month and learn from 23 informative video lessons totaling over 5 hours.
LinkedIn: Learning to Write Marketing Copy.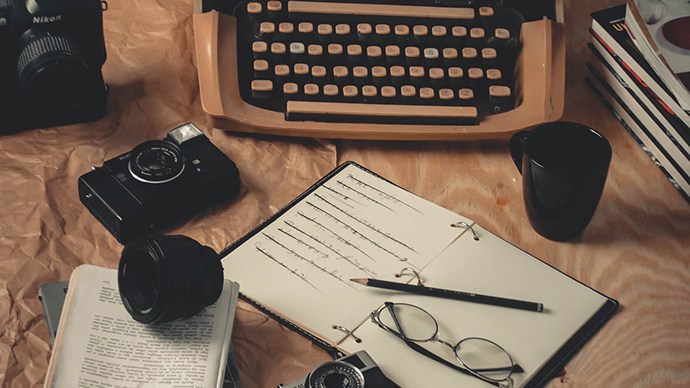 This course will provide you with a solid basis for all of your marketing. Ian Lurie, CEO of digital marketing agency Portent, demonstrates how to write copy that tells a story and sells a product or a brand. Learn about the various styles of copywriting, the advantages of drafting on paper, general rules, writing headlines, selling the page, and reworking current copy to optimize it for various outlets and platforms. In addition, this course demonstrates how to run a copyediting team, establish a brand voice, and create an editorial calendar. Finally, learn how to market copy in your own free time with Ian Lurie for only $20!
VeryGoodCopy.
VeryGoodCopy is a complete copywriting education created by David Ogilvy that contains blog posts, interviews, and video sessions with copywriting expertise. This course is designed for content writers who want to make landing pages, become response copywriters, or build business sales pages.
You'll be able to interact with other marketing experts and develop online copy that leads to greater sales if you enroll in this course and subscribe to the newsletter. VeryGoodCopy is an outstanding copywriting school for you if you seek an email course taught by industry specialists. Subscribe now to join and instantly unlock David's most popular Micro-Course: ConversionClass.
IDM (Institute of Digital Marketing) .
The IDM Award in Digital Copywriting is a comprehensive examination of the psychology of digital copywriting. It teaches authors how to encourage people through their emotional drivers and master the art of persuasion across all mediums. This course incorporates the most recent trends, approaches, and technologies.
All learning products and services are currently being delivered digitally using the following engaging formats: virtual classroom and online, ranging from £1,030.00 ($1413.26) for members and £1,200 ($1646.52) for non-members.
American Writers & Artists.
The 'Accelerated Program for Six-Figure Copywriting' offered by American Writers and Artists Inc is one of the most popular online copywriting courses. It was founded by Mark Ford, one of the most successful copywriters, and guarantees you'll leave with a fantastic portfolio.
Tutors will communicate with you directly and guide you through the course at your speed. You'll also get thorough criticism from professionals on two written tasks, which will help you reach your maximum potential.
Sign up for their free daily e-newsletter that over 250,000 writers rely on or join their course for $495.
The Writers Bureau Copywriting Course.
The Writers Bureau Complete Copywriter Course provides everything aspiring copywriters need to succeed. They'll walk you through the entire planning, writing, and editing process, as well as how to promote your skills. As part of the course, you will complete various assignments and receive professional feedback.
Neville Medhora's Kopywriting Kourse.
The online copywriting course offered by Neville Medhora's Kopywriting Kourse gives you an overview of the copywriting process that is simple to understand. Its eight different lessons include a mix of videos and text-based descriptions. Some of the information is only covered in this class, while others are covered in other courses.
The AIDA formula for copywriting is used in the Kopywriting Kourse course, which explores engaging readers effectively. It contains actionable strategies that appear to be new. Furthermore, the free Kopywriting Checklist download is a PDF that includes a wealth of helpful information. It takes you through every step of the copywriting process, which is useful when you're not sure where to begin.
Quick Course On Effective Website Copywriting .
Peep Laja's "Quick Course on Effective Website Copywriting" is more of an article than an interactive course, in my opinion. On the other hand, the article provides a good summary of website copywriting and is entirely free to read. In addition, there are some fascinating examples of good copywriting and ideas for creating content that stands out from the competition.
John Carlton's SimpleWritingSystem.com.
John Carlton is a well-known copywriter who specializes in digital advertising. For a free subscription, he offers some free video-based courses and PDFs and some premium paid options. So even if you have a lot of copywriting expertise, John Carlton's free resources are worth downloading just to read.
Success Works SEO Copywriting.
The course focuses on keyword research and persuasive copywriting to help students improve their web and social media writing skills. This course will teach you how to properly optimize pages, write high-positioning material, and increase search exposure. Heather Lloyd Martin, dubbed the "Foundation of SEO Copywriting" by Forbes, runs the company. The focus of this SEO Copywriting certificate program is on B2B and digital content. They have the distinction of being the first SEO-focused agency. They established the first SEO Copywriting Certificate Program in 2010. Learn SEO copywriting online for $995.
The Creative Copywriter Academy .
The Creative Copywriter Academy provides copywriting classes to assist you in obtaining more jobs. You'll learn new writing strategies, how to pitch to businesses, and how to convince someone to hire you as a copywriter. They offer a bundle of lessons and lifetime access to their community for only $290, money back guaranteed.
Blackford Centre for Copywriting.
So, you want to be a Copywriter? The Blackford Centre's tutors are all skilled copywriters. Their courses are practical rather than theoretical, making them a great pick if you want to know what works best in Copywriting and what doesn't. You'll have constant email support from a personal instructor, who will respond to any questions or concerns you have in a personalized manner. The course is divided into 11 interactive tasks that cover various aspects of copywriting. You'll learn how to manage your own freelance business for roughly $685, and you'll be added to The Blackford Centre's database of writers with plenty of paid job prospects as well!
Copywriting-On-Demand with Len Smith.
Len Smith's essential copywriting skills are shared in Copywriting-On-Demand, a series of video courses that cost just $20 a piece and come with a money-back guarantee. Her lessons include something from copywriting to sales skills. These lessons can help you improve your copywriting skills and your ability to produce better sales copy, design email campaigns, and more.
E-marketers Digital Copywriting Training Course.
The research-based best practice offered by Emarketeers' practical digital copywriting training course can tangibly help you boost your website or email conversions and engagement. They offer a lot of real-life examples and rewrite exercises to assist you in gaining confidence in your new copywriting abilities. The $576.22 Digital Copywriting course is designed for anyone who writes, curates or edits a website or email text and content. Copywriters, content editors, marketers, and project managers are their typical attendees.
Copywriting is a valuable skill for anyone who wants to improve their writing abilities. Whether you're looking to create a persuasive copy or increase your sales, the principles of good copy can help you get there faster and more efficiently than ever before.