As being their boss, entrepreneurs naturally have to organize and operate their own business. To ensure that their business achieves success and stability, they must have excellent leadership, communication, and marketing skills. All of these skills make a good entrepreneur, but these skills are lacking when it comes to handling business. Every entrepreneur must also have entrepreneurial accounting as one of their assets.
Entrepreneurial accounting is a skill that can help every entrepreneur to understand their business' financials. Doing so will make it easier to plan for their future growth and help with the burden of computing assets during the tax season. This skill will also give any entrepreneur a more profound understanding of how their money flows through their business.
This knowledge can also come in handy when promoting the business. The audience will see the entrepreneur understands how their business works, and he will not be easily fooled when it comes to financial matters.
If you are an entrepreneur or aspiring to be one, you better start developing your accounting skills.
How and Where to Develop Entrepreneurial Accounting Skills?
With the power of the internet today, you can now find online accounting courses that you can enroll in. Basic accounting skills will not require too much time or effort from you, as long as you can quickly grasp its course concept. Suppose you had fun taking the fundamental classes and would want to attain a more thorough mastery of accountancy.
In that case, you may consider enrolling in a university and pursue a four-year degree. With your degree on hand, you might as well aim to become a certified public accountant (CPA) or a certified management accountant (CMA). As an entrepreneur, the latter one will suit you more.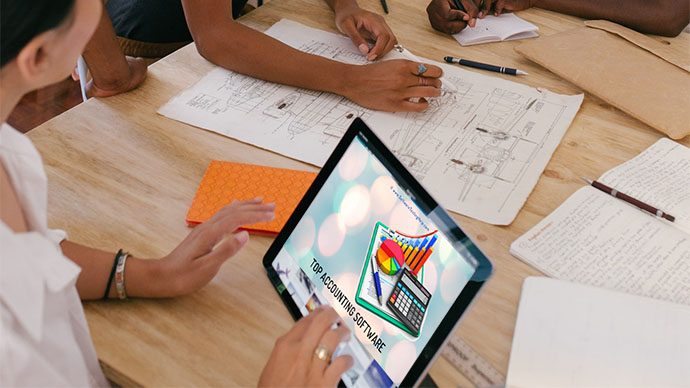 Why are Entrepreneurial Accounting Skills Important?
Quite a few benefits of possessing accounting skills are already mentioned above, but naturally, there are still more benefits. How exactly does having accounting skills can assist someone to be a more talented entrepreneur? Here are several benefits entrepreneurial accounting skills can bring you:
Financial Proficiency:
This, of course, is the most significant and most obvious benefit you will have in learning entrepreneurial accounting. You already have an idea of what your business is going to be about, how you will market it, and have planned short- and long-term goals to achieve. But have you planned anything about the financial side of the business? Does that plan only include hiring an accountant to handle it for you?
While that one is not exactly an evil plan, it has many holes. For a business to succeed, planning for its growth must include all the finances you must expend. How much do you need to spend to launch your business? How much do you need to pay for marketing and your first products? How much will you be able to earn back in the first few months of your business? Applying entrepreneurial accounting to these questions will help you plan more efficiently.
Effective Collaboration with Your Accountant or Accounting Team:
Wouldn't it be better if you can understand the terminologies that your accountant is using? Wouldn't it also be better if you can appreciate their work so that you can help them when they needed your guidance? Wouldn't it be nice if you can exchange ideas more effectively?
Having a background in accounting can help you plan your finances with your accounting team much more accessible. It can also help you scrutinize their work and understand them when they explain your business' financial status to you. When you can understand them easily, communication between you and your team will take less time because you won't need them to explain the words or parts that you do not know or understand. Additionally, you will see if they are honest with their work.
Make Decisions Based on Information:
If there is one thing that accounting deals with the best, those are facts and information that comes from numbers. Accounting will give you accurate data about your current financial status that can help you decide whether to pursue a matter involving money. Do you have enough money to pay for this marketing strategy? Is it within your budget to hire a new employee? These questions can be answered by looking at your account book.
An Asset for Negotiations:
As mentioned earlier, comprehending how the cash flows in your business will be a hefty bonus to anyone who is listening to you pitch or market your business. Every investor will be interested in how much they can make if they invest in your idea and whether it will be valuable to the people and the market rather than how ingenious your concept is.
Most of them will want beautiful results, preferably something that shows that they were right in investing in you and allowing them to obtain their invested money back. Having entrepreneurial accounting as a skill to help you get those investors will help convince most of them to your cause.
Planning for Your Future:
Entrepreneurial accounting is helpful to your business handling skills and how you handle your own life. Accounting skills are precious when it comes to planning for your future. You would be able to compute how much you need to save each month from retiring comfortably or knowing which one of these insurance plans is worth buying and investing. Knowing how to handle your finances and save and multiply them is the most significant life hack everyone should know.
It can save you a lot of trouble in the future in case of an emergency, or you might be able to help someone else in need. It would be best if you kept in mind that you must not neglect planning your future. Sure, your business' future is tied to your own, but make sure that you put equal effort into preparing for each one of them. Both are equally important, after all.