A time-tested and evergreen business that will probably always be around in the cleaning industry. No matter how clean we think we are or how many cleaning innovations we contrive, there will always be a need to give it a thorough clean. So, if you don't mind the mess and you don't mind the occasional nightmare, then this is a business that should always have clients. So, let's look at how to start a cleaning business from scratch with no money or even support (yes, you can create it by yourself).
1. Research the Industry and Your Local Market
Research the cleaning industry. You'll need to know how to compete in this industry before you even get started. For instance, if you have no capital, then chances are that your only option for a business license or registration will be self-employment (you can register as a sole proprietor). And don't forget about the taxes either.
Given that this is an industry where you'll be working for other people on their houses and businesses, it's also essential to know the local laws. These will apply especially if you will be providing cleaning services in residential areas.
2. Commercial or Residential?
You will have to decide whether you want to clean for businesses or private residences. If you're doing this on a shoestring budget, then probably the best place to start would be with residential cleaning services, mainly because it's much easier and less time-consuming. Plus, people tend to tip better, too, if they are happy with how their place has turned out.
3. Build A List of Services & Prices
With this business, you are going to have to market yourself. So, the first thing you have to do is build a list of services and prices for your prospective customers. This should be easy enough given that there are websites on the internet where you can copy and paste local competitors' pricing or talk to your local SBA (Small Business Administration) office. They have business consultants who you can meet with for free to help in these areas.
4. Branding & Website
Your next step is to create a clean image and brand for yourself. This means that you have to top everything – the look of your work van, your cleaning uniform or outfit, your company's name, and its logo.
If you are going to be doing residential services, this should not be difficult because you can hire a graphic designer to create all of the above for $20 on Fiverr . However, if you are going to be doing commercial cleaning, it might be a little more costly because business owners tend to expect higher quality work (which is why they can afford to pay more).
5. Finding Clients (and maintaining them)
Now here's a biggie for starting up any business: how will you find your clients? The best way is through referrals, especially if you know people who live in the area that you're targeting. But don't just rely on word-of-mouth because you'll need a constant stream of clients to keep your business running smoothly.
So, how do you get more clients? There are at least six ways:
Get your name out there and make it known
Start marketing yourself through free networking events, classified ads, or even by just hanging up fliers in high traffic areas. When you have a client, leave a business card – especially if they were happy with your work. This will increase the chances of referring you to their friends and colleagues in need of commercial or residential cleaning services.
Social media
Have a Facebook page for your company and update it regularly. If you provide quality service, this will encourage your clients to give you a good review that you can post on your page. Also, join local Facebook and LinkedIn groups and take a relationship.
Cold call
This means making calls to businesses or people who need cleaning services. If they are interested, then set up an appointment for a quote. Make sure that you're polite and professional when making cold calls because this will help increase.
Ask for referrals
Your current clients will be the best source of referrals. Ask them if they know anyone who needs a commercial or residential cleaning service and follows up on leads that they give you.
Ask for references or testimonials
While this may not directly lead to more clients, having some social proof will go a long way toward convincing new prospects to choose you. So, after you've cleaned a few places, then ask for references from satisfied customers and add them to your website and fliers.
Advertise (as soon as you can)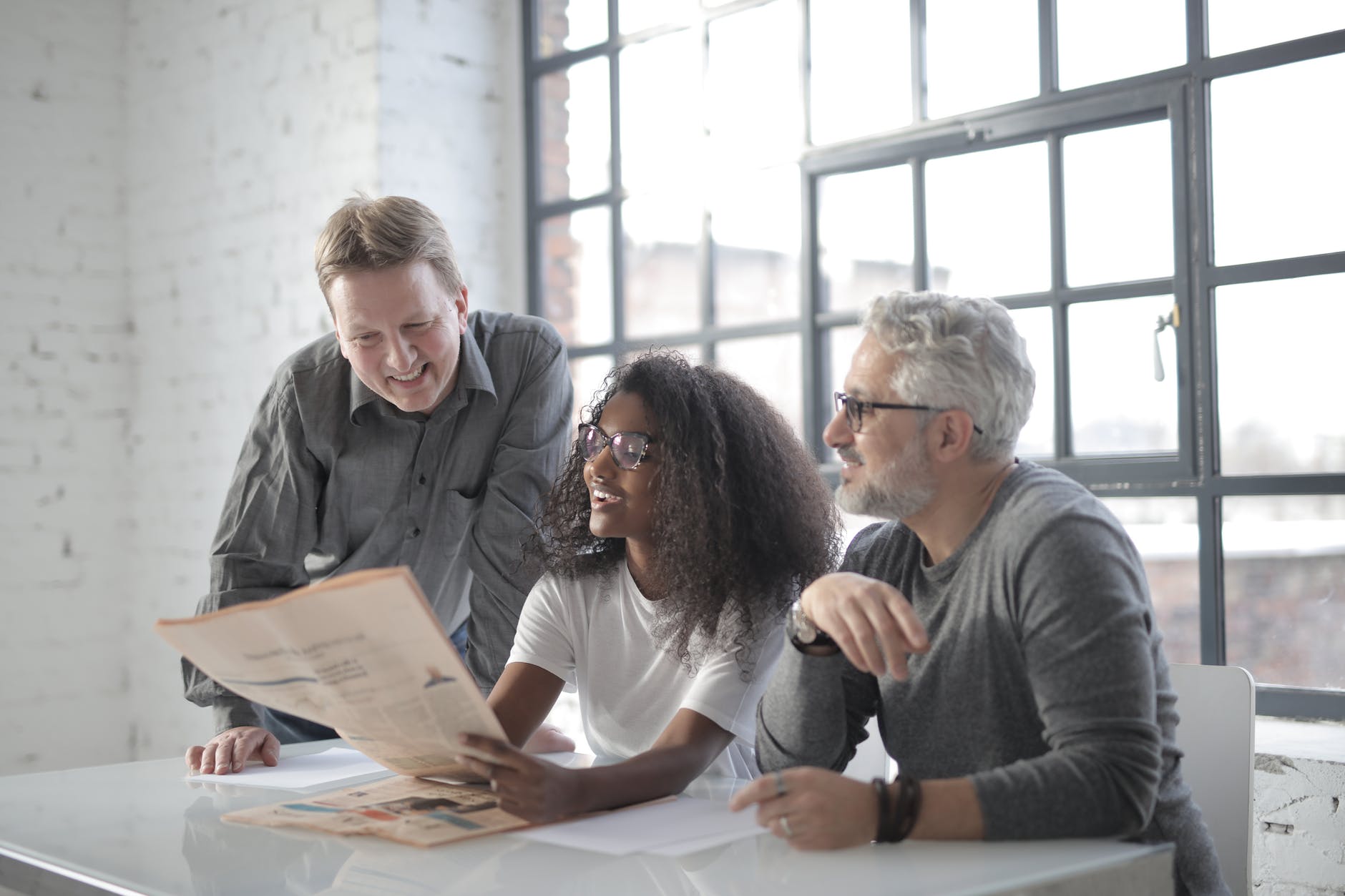 Even though you probably don't have enough money to do this, it is essential to add some advertising into your budget as soon as possible. The reason for this is that when businesses are looking for companies that provide residential or commercial cleaning services, they tend to rely heavily on online search engines to find local providers of the service.
6. Clean Yourself In the Beginning
In the beginning, you can clean for clients yourself, rather than hiring. Eventually, you can add more people to your company and effectively engage yourself out of doing the work yourself. Nonetheless, be sure that hired employees understand your processes and standards before removing yourself from the day-to-day workflow.
7. Additional Considerations:
Here are a few more considerations on how to start a cleaning business from scratch with no money:
Consider only doing one service in the beginning (to keep initial costs low)
You may find that it is cheaper to get started if you only do one thing, such as clean windows. This way, you can use the squeegee, Windex, and paper towels you already have to get started. Then you can expand your services from there.
Register the Business (as soon as you can)
To do these things, you're going to need a business license and an Employer Identification Number (EIN). If you do not have these, then this is something you will need to get done as soon as possible.
Get Insurance (as soon as you can)
Most businesses, and especially cleaning companies, should have liability insurance. That way, you will be covered if someone is injured on your property or if they get sick because of something you did (or didn't do).
Put a Budget Together
At first, you may not have any money, but it won't hurt to start putting a budget together. Then you will have an idea of where you will allocate resources, and your business can grow from there.
Consider Specializations (such as eco-friendly cleaning)
Many people and companies will want you to use an eco-friendly cleaning service. This means that you could put together an ad that specifically targets the green market and only charge more for this specialty service.
So, that's it! These are the steps to start a cleaning business from scratch with no money, or at least almost no money.