It used to be that you practically needed to live on 5th Avenue and have many friends in high places to get a clothing line off the ground. However, societal integration of the internet has rewritten all of the rules! Now you can get a great brand up and running for little to no money and grow it to a top brand in just a few years. So, let's talk about how to start a clothing line with no money first, then we'll touch on the marketing!
Determine Type of Clothing Line You Want to Start (you may already know this)
Starting, you need to know what type of clothing line you want to create. Are you into high fashion, trendy stuff, sportswear, rugged/outdoor wear, workwear? Or maybe you want to start a simple t-shirt company with excellent and popular graphics on it. Either way, know what you want.
Consider the Dropshipping Business Model Just to Get Started
But wait, I thought we were learning how to start our clothing line? Yes. However, we are talking about starting a clothing line with no money, so it's worth mentioning that you can generate some cash to fund your main clothing line by using some dropshipping.
Depending on your clothing line type and niche, you may even be able to find some white-label clothing companies. This way, you can dropship white-label (meaning they will put your label on the clothes), so you can still build your brand with every order. A plus to doing this is you can start to figure out what your target market will buy without getting stuck with a bunch of inventory that doesn't sell.
As your business grows, you can start to taper off on the dropshipping or even quit it altogether. Or perhaps you find this a great addition to your company and the dropship items in your catalog, along with your designs.
If you're considering this business model, check out Printify here . They have a great selection to choose from.
Pick a Niche
You may not know this, but having a niche is the most crucial factor in building a successful online business. For clothing lines, you want to find something that you love. Find something that you feel passionately about, and everything else will fall into place.
After picking your niche, join groups and forums related to your place. You want to start doing this early, so you can get as much information as possible to launch your clothing line successfully.
Find 3 Products That Will Sell Well
To be a standout brand, you need to choose something trendy and will catch on quickly. If you can get about 3 to 5 of these, you will be in good shape in the beginning. After a successful launch, you can always add more items and expand your product breadth and depth.
When it comes to stuff that sells well, you might consider t-shirts. You can always pay the bills dealing with these while you work on your more creative designs.
Create a Unique design
This is also very important to start a clothing line. You want your designs to be unique in every way and stand out from the competition. If people can't recognize you by looking at your plan, they will not buy from you!
Order Samples of Your Clothes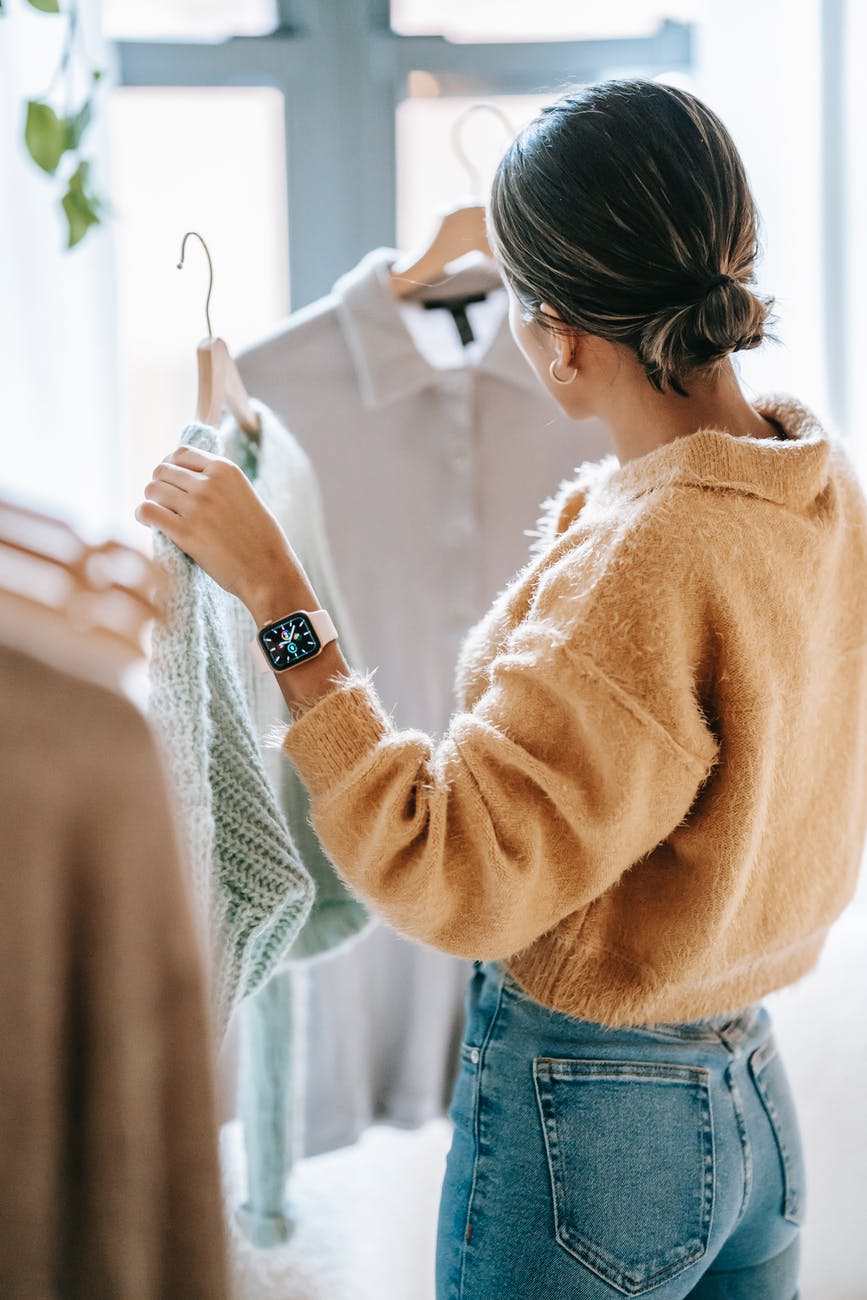 If you're not making your clothes directly, then you need to order some samples. Suppose you are planning on manufacturing them yourself. In that case, calling a few sample products of the same styles is recommended for quality control and saving money when it comes time to make hundreds or even thousands!
Price It!
The most critical part of pricing your items is to make sure you understand what customers are willing to pay while making sure you make a net profit. Depending on which business model you choose, you will also need to factor in the costs of dropship/fulfillment. Remember, you can constantly adjust your prices to see what price sells better.
Market It!
Get your designs out there! Maybe you even decide to do a giveaway or two for more exposure. Drive traffic to your website and promote via social media groups, forums, blogs, etc. Anything that will draw attention to you and your brand is what you want to do at this point.
Here are a few marketing boxes to check off on how to start a clothing line with no money:
Build a Website for Your Clothing Line
You don't need to spend an arm and a leg on this, in fact you can do this for free.
Tap Into Your Existing Network
Reach out to people you know that can help. Offer to help them out in some way. In return, they might be willing to promote or support your venture (i.e., wear your outfit for a photoshoot and post pics on social media, share a blog link with their fans/friends/followers, etc.).
Use Social Media
Nowadays, social media is everywhere. Do yourself a big favor and get on all of the major ones as soon as you can. Please get familiar with them, know how they work, and learn their formats because this is where
Blog Regularly
If you already have your blog, then use it to its full potential! If not, use your website or even start a free blog on Blogger.com. If you can do both, that's not a bad idea.
Learn As Much As You Can About the Clothing Industry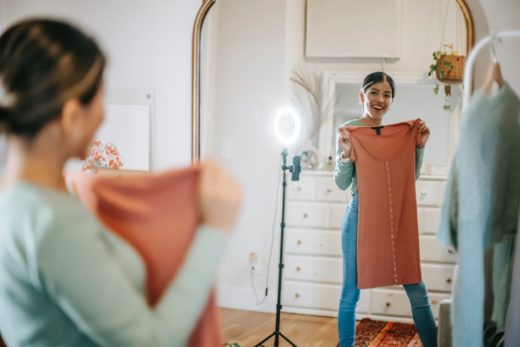 Begin following clothing lines you like. The first step is knowing who your competition is and where they're doing well when it comes to marketing. You want to try and find out what works for them, then repeat it with your brand!
Ultimately, creating a clothing line is very rewarding.
You get to see your designs come to life and put out there for the world to see! It's what every designer dreams of doing one day, so make sure you take advantage of your passions and put them together in the form of a clothing brand.
Here are some additional points to consider and keep in mind when starting a clothing line on a budget:
Choose Products That Can Be Made In Bulk
The stores and website only want so many of the same design..Because they know if people like your style then they will buy more.
Avoid Hype
It's important to sell what sells, but it's essential not to be too trendy as well. You don't want to get stuck with a bunch of inventory that is no longer in demand because the trend has faded. It may sound like we are talking about walking a tight rope with no net, but it's not that bad.
Make Sure the Clothing Line Is Yours
This is very important, as this can be a serious legal matter. If you have not made up a contract that says you are the designer and the property of your clothing line, then someone else may try to come after you legally. Make sure anything that goes out to the public is labeled as your work.
Learn How to Sell
Make sure you know how to sell and market your clothing line before putting it on the market. This way, once it goes out into the world, there will be no surprise that no one wants to buy from you!
Understand You're Going to Lose Money
You're going to lose money, no matter how you look at it. The best news is that sometimes when you start a clothing brand, it can become successful enough to make some money. You will also want to try and plan accordingly with as little cash as possible while still keeping your business running and making money.
Learn to Price Your Clothing Line for The Long Term
You want your clothing line to be reasonably priced for the consumer, but you also don't want to lose money on every piece of clothing sold. It's a delicate balance that you will learn as you work through it. You also need to factor in the reality that you will sometimes lose money on a design, so the pricing on your other items will need to pick up the slack.
Always Be Learning
Even once you have a clothing line to your name, you should still never stop learning. The fashion industry is very competitive, and there are always new trends..So it's essential to keep your eye on the ball and know what everyone else in the industry is doing. This way, you can ultimately rise above the rest and make a name for yourself. Now that you know how to start a clothing line with no money…go crush it!